European Commission fines five banks €1bn for market rigging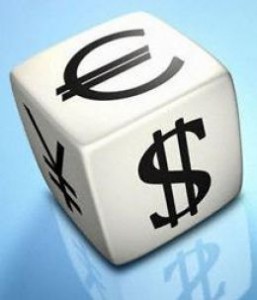 Five major banks have been fined a total of €1.07bn by the European Commission on Thursday due to foreign exchange market-rigging that took place from 2007 to 2013.
Four members of the so-called "Banana Split" cartel - Barclays, Royal Bank of Scotland, Citigroup and JP Morgan - were fined a total of €811m, while three banks in the "Essex Express" cartel - Barclays, RBS and MUFG (formerly Bank of Tokyo-Mitsubishi) - were fined €258m.
UBS was spared from financial penalties for its part in revealing the cartels' existence, avoiding an aggregate fine of approximately €285m.
Commissioner Margrethe Vestager said: "Today we have fined Barclays, The Royal Bank of Scotland, Citigroup, JPMorgan and MUFG Bank and these cartel decisions send a clear message that the commission will not tolerate collusive behaviour in any sector of the financial markets. The behaviour of these banks undermined the integrity of the sector at the expense of the European economy and consumers."
The Commission's investigation found that traders in charge of foreign exchange spot trading on behalf of the banks had exchanged sensitive information and trading plans, and sometimes coordinated trading strategies through online chatrooms.
The commission said most of the traders participating in the chatrooms knew each other on a personal basis as the members of the 'Essex Express 'n the Jimmy', named as such because all members lived in the county, except one named James, and met on a train to London.