Euro area inflation jumps past forecasts in November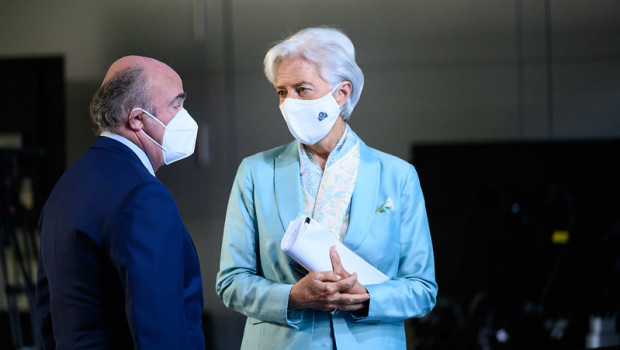 The cost of living in the euro area surged past forecasts in November but economists were anticipating that it would soon peak.
According to Eurostat, the annual rate of increase in consumer prices in the euro area picked up from the 4.1% clip observed in October to 4.9%, as energy prices shot up by 27.4%.
That beat economists' forecasts for a rise of 4.4% by a wide margin.
Core CPI, which excludes the often volatile categories of food, energy, alcohol and tobacco also exceeded forecasts, rising by 0.1% on the month and 2.6% on the year (consensus: 2.3%).
In October, core CPI had risen by 2.0%.
Commenting on the latest data, Claus Vistesen, chief economist at Pantheon Macroeconomics, described the release as "red hot", but added that it would be less of a concern for the European Central Bank due to the downside risks linked to the Omicron variant of Covid-19.
Furthermore, he expected inflation would begin to ease after December, as energy prices cooled down and as base effects in non-energy goods prices drop out of the comparison in the first quarter of 2022.
Services prices on the other hand would remain uncomfortably high for the ECB, he added, keeping core CPI near 2.0%, but Vistesen was adamant that financial markets expectations were too aggressive.
"Even so, the implied path for the deposit rate by Dec-22 and Dec-23 futures still looks too high to us. The ECB won't rush to end QE in the first half of 2022—a precondition for rate hikes—followed by rate increases in the back-end of the year, especially given the recent surge in virus cases and discovery of the new variant.
"Indeed, if anything, the return of the virus, increases the risk that the ECB will even decide to shelve the end of PEPP in March, as currently planned."