Euro area industrial production snaps back in June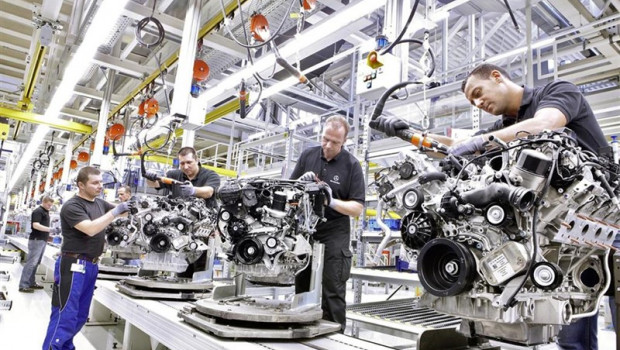 Euro area industrial production snapped back in May with healthy rises in the output of both capital goods and consumer durables, but remained lower in annual terms.
According to Eurostat, Eurozone industrial output jumped at a 0.9% month-on-month clip (consensus: 0.2%), led by a 2.7% increase in the production of non-durable consumer goods, a 2.3% rise in that of durable ones and a jump of 1.3% in that of capital goods.
French industrial output was especially strong, bounding ahead by 2.1% versus April, followed by growth of 0.9% in Italy and the Netherlands, 0.7% in Germany and 0.5% in Spain.
However, versus a year ago, industrial production was down by 0.5% (consensus: -1.6%).
"Great, but probably not enough to salvage the Q2 number," said Pantheon Macroeconomics's Claus Vistesen.
"Surveys suggest production should be falling by as much as 2% year-over-year, pointing to downside risks in the coming months. We fear the June report will be a stinker.
"We reckon that production fell by 1.8% month-to-month, consistent with a y/y rate of -2.0%, which would translate into a Q2 quarter-on-quarter rate of -0.6%, much worse than the +0.9% in Q1."