Euro area GDP collapses at record rate in second quarter 2020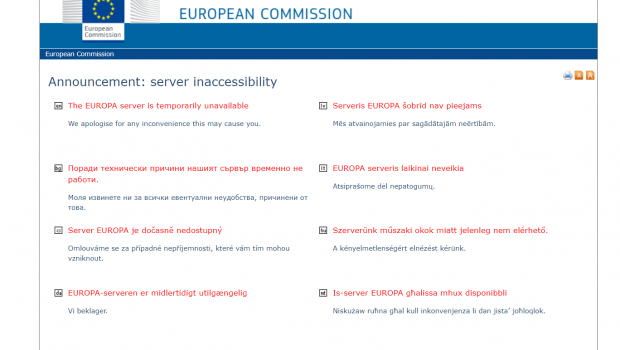 Euro area gross domestic product recorded a contraction 12.1% over the second quarter.
The decline was roughly in line with economists' forecasts for a 12.0% drop.
Details of the bloc's economic performance could not be immediately accessed because Eurostat's servers were down.
Starting with Friday's announcement, Eurostat began including what member states' individual data was available in its 'flash' GDP report.
German GDP fell at a quarterly annualised clip of 10.1%, alongside declines of 18.5% in Spain, 13.8% in France, 12.4% in Italy, 14.1% in Portugal, 12.2% in Belgium and 10.7% in Austria.
Countries in the East fared better, with the Czech Republic's GDP down 8.4% while Latvia's shrank by 7.5% and Lithuania's by 5.1%.
Versus a year ago, Eurozone GDP fell by 15.0%.
Comparing the readings from the bloc's four largest economies, Rosie Colthorpe at Oxford Economics highlighted the "highly uneven impact of the pandemic on eurozone economies".
Furthermore, while "high" rates of growth were expected for the third quarter, after national governments eased lockdown restrictions, those would not be "nearly large enough to make up for the damage from H1," she said.
"Beyond this initial bounce, the recovery is set to be gradual and uneven, meaning we expect eurozone GDP to only regain its Q4 2019 level by mid-2022. Recent flare-ups of the virus in several European countries risk derailing this recovery."
According to strategists at Bank of America, governments around the world had already put in place a combined $20trn in policy stimulus to avert a global economic meltdown, including $8.5trn of monetary stimulis and another $11.4trn on the fiscal side.
-- More to follow --