Euro area CPI edges past forecasts in May, core inflation drifts lower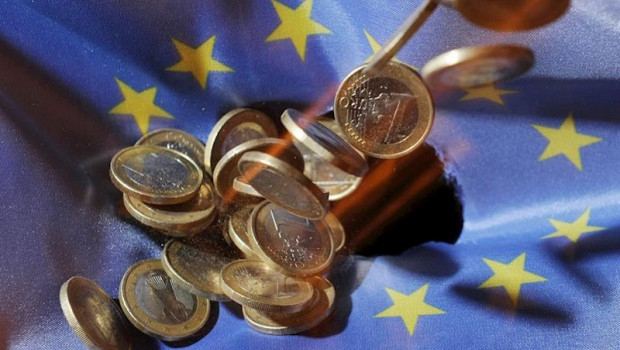 Price pressures in the single currency bloc edged higher last month but nearly half its members remained in deflation.
According to Eurostat, in seasonally-adjusted terms, the headline rate of consumer price inflation picked up from a year-on-year pace of 0.1% for April to 0.3% in May (consensus: 0.1%).
At the core level however, which excludes food, energy, alcohol and tobacco, CPI edged down from 0.9% to 0.8% (consensus: 0.9%).
Among the countries experiencing deflation were Estonia (-1.5%), Italy (-0.4%), Ireland (-0.7%), Greece (-1.7%), Spain (-0.3%), Cyprus (-2.5%), Latvia (-1.1%), Luxembourg (-0.4%) and Slovenia (-0.8%).
In Germany however, CPI accelerated from 0.5% to 0.8%, while in Spain deflation did ease from -0.9% to -0.3%).
As an aside, earlier on Tuesday, Spain's national statistics office confirmed that gross domestic product in the Iberian country collapsed at a historic quarter-on-quarter pace of 5.2% during the first three months of 2020.
The annual rate of increase in the prices for unprocessed food fell from 6.7% to 5.9%, while for services it slipped from 1.3% to 1.2% and for non-energy industrial goods it was unchanged at 0.2%.