Euro area business activity hits six-month low, IHS Markit says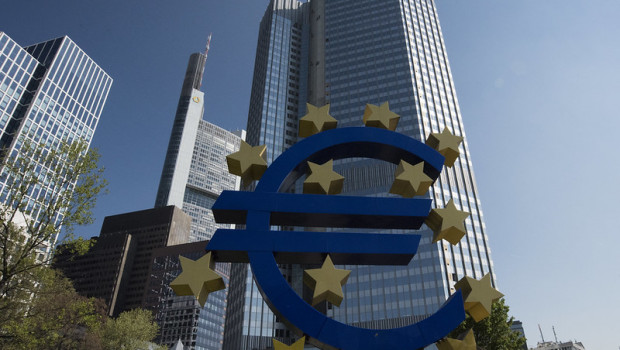 Economic activity in the single currency bloc got off to a slow start in the fourth quarter, amid increasing supply bottlenecks and ongoing Covid-19 worries, the results of a closely-followed survey revealed.
The preliminary reading for IHS Markit's composite output index for euro area manufacturing and services came in at 54.3 in October - a six-month low - which was down from a reading of 56.2 for the previous month.
Economists had anticipated a smaller decline to 55.1.
The composite output index, which was now at its lowest since April, had hit a 15-year high in July at 59.0.
October's reading did remain above the index's pre-pandemic long-run average level of 53.0, IHS Markit said.
However, as IHS Markit chief business economist, Chris Williamson, explained: "While the overall rate of economic growth remains above the long-run average for now, risks seem tilted to the downside for the near-term as the pandemic continues to disrupt economies and push prices higher.
"After strong second and third quarter expansions, GDP growth is looking much weaker by comparison in the fourth quarter."
A gauge of factory output was especially weak, dropping from 55.6 in September to 53.2 - an eight-month low.
Nevertheless, the headline manufacturing Purchasing Managers' Index only dipped from 58.6 to 58.5.
Meanwhile, the preliminary or so-called 'flash' reading for the euro area services PMI printed at 54.7, which was down from 55.6 and at a 16-month low (consensus: 55.4).
According to the survey compiler, prices increases in the euro area reached record levels while job creation accelerated to its joint-fastest pace in 21 years as firms boosted capacity.
"Average selling prices for goods and services are rising at a rate unprecedented in over two decades, which will inevitably feed through to higher consumer prices in the coming months," IHS Markit said.
In parallel, optimism about the outlook was dented by the supply concerns brought on by the pandemic, especially in manufacturing.
Williamson also noted the marked slowdown in services on the back of resurgent virus case numbers, particularly in Germany, which he said had once again impacted on the consumer-facing travel, tourism and recreation sectors.