EU sets single market integrity as red line in Brexit talks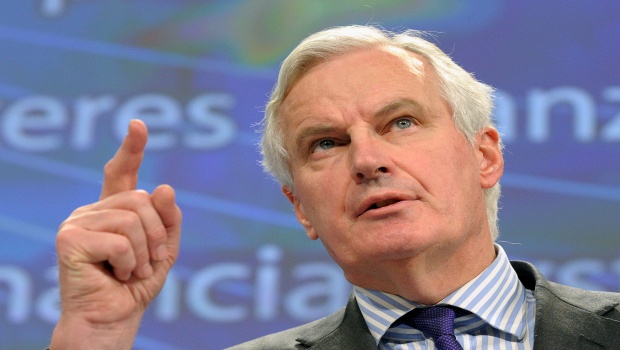 The EU's chief Brexit negotiator Michel Barnier said late on Monday the bloc would "never, never, never" compromise the integrity of the single market in the upcoming trade negotiations with the UK.
"There will be no compromise on the single market. Never, never, never," Barnier said at Queen's University Belfast Monday evening. "It is our main asset on the EU side," he said. "Never will the EU compromise, (make) fragile or unravel the single market, never."
The single market guarantees the free movement of goods, capital, services and labor among the members of the union.
With a collective population of over 500.0m people and consumers, the value of single market membership and that unfettered movement of goods and services was an important boon to businesses in the bloc.
The UK will remain part of the single market after Brexit day on 31 January until the end of the "transition period" at the end of 2020. During that time, both sides would try to strike a mutually beneficial trade deal.
Yet there were concerns that the short timeline for the negotiations was too ambitious in order to secure an agreement.
"Leaving the EU, leaving the single market, leaving the customs union, it's the choice of the UK, will have consequences. And what I saw in the past, in the last year, is that many of these consequences have been underestimated in the U.K., or not so well explained to the people," Barnier said. "Now we have to face the reality and to be realistic."
The UK's priority was to achieve the closest thing to frictionless trade, whereas for the EU what most mattered was maintaining a level playing field between both sides.
According to the Times, a leaked diplomatic document suggested that the EU was preparing to demand that the European Court of Justice enforce rules on trade, fishing and security even after Britain was classified as a third country.