EU readies retaliation as US auto-tariff deadline looms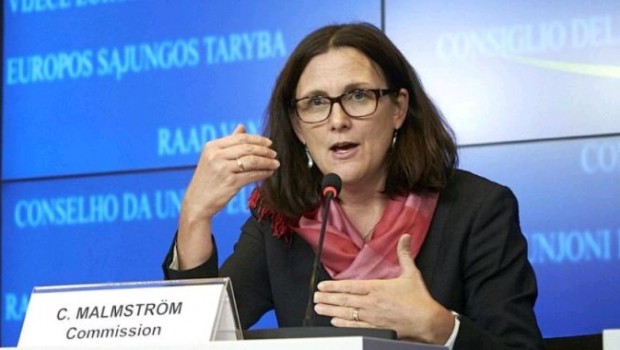 The European Union has prepared a list of American exports that will be subjected to tariffs on 18 May should the US go ahead with $53bn-worth of levies on the bloc's car and auto parts exports.
"We are already preparing a list of possible items that would be on that list," EU trade chief Cecilia Malmstrom said in a Bloomberg Television interview on Monday.
"The moment this is official - if this happens, I still hope it won't - then we would publish that list and it would happen quite rapidly."
Malmstrom said the EU will respond by hitting $22.5bn-woth of US goods if Trump goes through with his plan.
Washington was expected to decide on what course of action it would take by 18 May.
Both sides had been trying to reach a trade agreement since July 2018, when they agreed to put tariffs against each other´s goods on hold while talks continued. Worries in markets were that if negotiations failed, then tensions between the two allies might rise and possibly snowball into a full-blown trade war.
The EU's commissioner for trade said on Monday she hopes "the president will stick to those words".
She added that she expects the US President to delay the 18 May deadline as Washington still has to successfully wrap up its ongoing talks with China to put an end to the two countries' trade war.