EU Parliament rescinds Puigdemont's immunity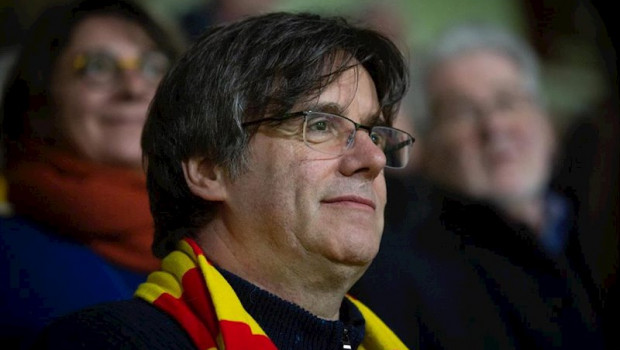 The European Parliament voted in favour of rescinding immunity for Catalonia's former regional leader Carles Puigdemont and two other Catalan lawmakers.
With the lost protection, the three separatist lawmakers (Puigdemont, Toni Comin and Clara Ponsati) are closer to being extradited to Spain where they are charged with sedition.
The chamber made the announcement on Tuesday.
Puigdemont and Comin are currently in self-imposed exile in Belgium after they formally became members of the European Parliament in June 2019.
Ponsati currently resides in Scotland and was officially a member of the EU Parliament since January 2020.
All are subject to European arrest warrants issued by the Spanish central government over their role in the 2017 independence referendum which was ruled illegal by a Spanish court.
Spain's Foreign Minister, Arancha Gonzalez Laya, said the decision was a sign of "respect for the work of the Spanish justice system" and a MEP cannot use his condition to "protect himself from appearing in a national court."
"Problems in Catalonia are solved in Spain, not in Europe," she said.
"We will not give up," Puigdemont's party, Junts, tweeted after the EU parliament's announcement.
"The political conflict between Catalonia and Spain has stopped being an internal affair. We have brought it to the heart of Europe to continue denouncing the repression and political persecution of the Spanish state," it added.
Other independence leaders who took part in the referendum were convicted in Spain of the same charge of sedition in 2019 and were sentenced with up to 13 years of imprisonment.