EU airlines, airports warn of Covid-19 certificate roll-out risks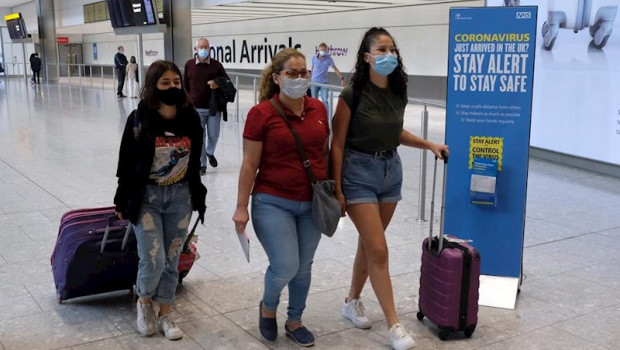 Groups representing Europe's largest airlines and airports warned of potential chaos and hours-long queues if the roll-out of the Covid-19 certificate isn't coordinated between EU member states.
Airports group ACI and airlines representative bodies A4E, IATA and ERA warned in a joint letter to EU national leaders of a "worrying patchwork of approaches" across the bloc.
"As passenger traffic increases in the coming weeks, the risk of chaos at European Airports is real," the groups reportedly said in the letter sent on Monday and which was seen by Reuters.
The roll-out, which was due to begin on 1 July, would allow passengers to certify that they have been tested against the virus or that they had been administered with a complete course of vaccination.
EU member states need to coordinate to ensure the scheme's proper functioning and should also check that passengers are processed before arriving at airports to avoid queues forming.
Checks must only take place in the country of departure and not upon arrival and national governments should manage the health data and provide the equipment needed to check the QR codes.
ACI Europe Director General Olivier Jankovec, one of the signatories, said his airport members were "getting very concerned".
"Coping with this increase is going to be an unprecedented challenge"," he said. The amount of verification still being done manually at airports was making him "very, very nervous," he added.
IATA's European Vice President, Rafael Schvartzman, another signatory, said that the amount of time navigating airports during a journey had doubled to three hours, up from one-and-a-half hours before the pandemic.
If no changes were made and capacity returned to pre-Covid levels, that time span could theoretically increase to five or even eight hours.