Erdogan blames US for 'heinous economic attack'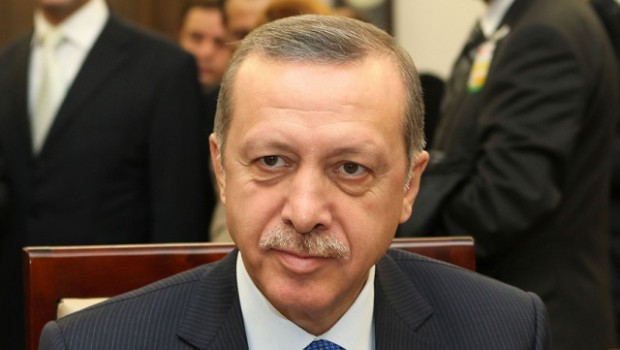 Turkish President Tayyip Erdogan said on Friday that Turkey's economic crisis and currency fluctuations had political reasons referring to the United States.
"This issue is totally directed by political motives," Erdogan told a meeting of his Justice and Development (AK) Party's provincial leaders in Ankara.
He also said that Turkey's crisis proved that no country is safe politically and economically.
Rently Turkey experienced a surge in USD/TRY rate which Erdogan claims was an "evidence of an attempted economic assassination".
"We have faced a heinous attack targeting the Turkish economy after a series of negative statements from the U.S. about our country were used as an excuse," he said.
On Thursday the Turkish Central Bank hiked its interest rate from 17.75% to 24%.
The president was not happy but saw one positive: "Now, we will see the results of [the bank's] independence."
The Turkish lira traded flat on Friday, as investors weighed the impact of Thursday's 625 basis point rate hike and looked towards the new economic plan to be unveiled next week.
The Turkish President is now set to make his way to Russia to meet President Vladimir Putin in Sochi on Monday to discuss the Syrian crisis, sources said.
The Syrian army, backed by Russia and Iran, is preparing to reclaim control over Idlib, the last remaining rebel stronghold on the border with Turkey. Turkey strongly warned against the military action, saying it could trigger a humanitarian catastrophe.