Equity and crude oil futures slump as virus cases rise in South Korea and Italy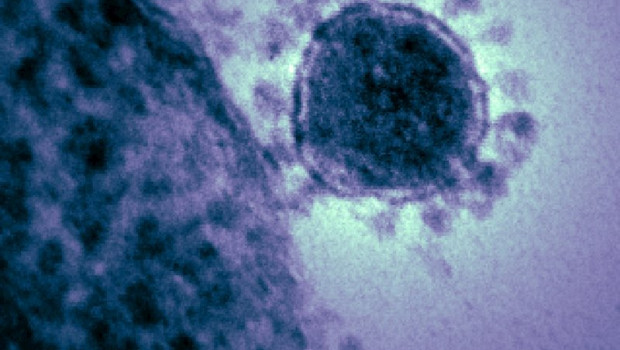 Equity and oil futures are pointing to a lower start to trading this week on the back of rising numbers of coronavirus cases in South Korea, Italy and Iran.
As of Sunday evening, there were 140 confirmed cases of the illness in Italy, spread across three of its northern regions, Lombardy (110), Veneto (21) an Emilia Romagna (9), with the country having reported its third death.
In South Korea meanwhile, health officials raised the country's alert level to its highest, as the case level hit 602, and in Iran it was at 43, with eight fatalities.
On the back of those news headlines, as of 0045 GMT, futures for the FTSE 100 were dropping by 76.50 points to 7,279.0, alongside a 3.3% drop in front month Brent crude oil futures to $56.65 a barrel on the ICE, while April gold futures on COMEX were climbing 1.24% to $1,669.30/oz..
The South Korean Kospi equity index was down 3.09% at 2,096.07 in early trading in Seoul, although Japan's Nikkei-225 was off by only 0.39% to 23,386.74.
The news out of Italy and South Korea came even as Chinese authorities were reportedly easing quarantine methods in a bid to limit the hit to the economy in the first quarter - although some market commentary warned that such moves could put at risk efforts to fight the virus's spread.
According to Bloomberg, millions of Chinese firms were in financial straits following the containment measures put in place in China, with the risk that the negative impact from a wave of bankruptcies could cascade through the economy.
Turkey announced that it would temporarily close its border with Iran and halt train services, while in Italy the government had deployed the military to control movement in and out of areas at risk of spreading the virus and cancelled all public events scheduled for over the next week, including the famous Venice carnival.
Three passenger trains from Italy headed towards Austria were halted at the Brenner Pass due to the outbreak in the Mediterranean country.
Speaking after the G20 finance ministers' meeting in Riyadh, at the weekend, International Monetary Fund managing director, Kristalina Georgieva, said in a statement: "Even in the case of rapid containment of the virus, growth in China and the rest of the world would be impacted.
"We all hope for a V-shaped, rapid recovery—but given the uncertainty, it would be prudent to prepare for more adverse scenarios."
Erik F.Nielsen, chief economist at UniCredit, was of a similar view, telling clients: "It's now a virtual given that global GDP will take a major hit in Q1, but it could just as well be a longer-lasting effect, and the uncertainty, let alone the actual hit to growth and profits, is not reflected in equity markets.
"Rather, markets continue to trade mostly as if this is just a short-term story with an early rebound, e.g. ala SARS in 2003. Hopefully it is, but there is no evidence to support such an outlook. Uncertainty will continue to dominate until the infection rate and/or death ratio starts to come down on a sustained basis, and such uncertainty is still not priced in."