Economists bring forward date of first Fed interest rate hike to late 2022 - Poll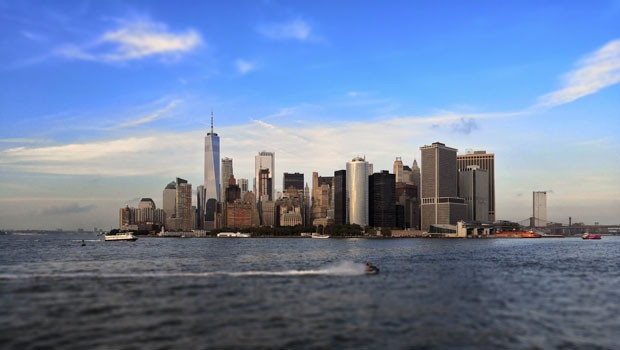 Economists revised their forecasts for interest rate hikes in the US during the month of October, bringing them more in line with market pricing, the results of a survey revealed.
According to a Reuters poll, the consensus among economists was now for the first increase in official short-term interest rates to take place in late 2022, not early 2023.
Indeed, most now believed that the US central bank, the Federal Reserve, should move even sooner in order to combat inflation.
The poll, which was conducted between 15-18 November, showed that economists had penciled-in a first 25 basis point hike in the target range for the Fed funds rate to between 0.25-0.50% in the fourth quarter of 2022, followed by two further hikes in the first and second quarters of 2023.
Short-term rates were then seen reaching 1.25-150% by the end of 2023.
Nevertheless, two-thirds of economists reportedly thought that the Fed should hike rates to 1.25-1.50% by the end of 2023.
Gross domestic product meanwhile was now expected to expand at a pace of 3.9% in 2022, 2.6% in 2023 and 2.3% in 2024.
That was little changed from economists' previous projections for growth of 4.0%, 2.5% and 2.2%.
Inflation as measured by the personal consumption expenditures price index, the inflation gauge watched most closely by the monetary authority, was seen remaining above 4.0% in the last quarter of 2022 and the first three months of 2023, twice the Fed's 2.0% target.
It was then seen slowing during the second half of 2022 as the pace of economic growth moderated.
The unemployment rate was seen moving in a range of 3.6-4.3% until the end of 2023.