ECB's working assumption is for inflation between 6-7% in 2023, De Guindos says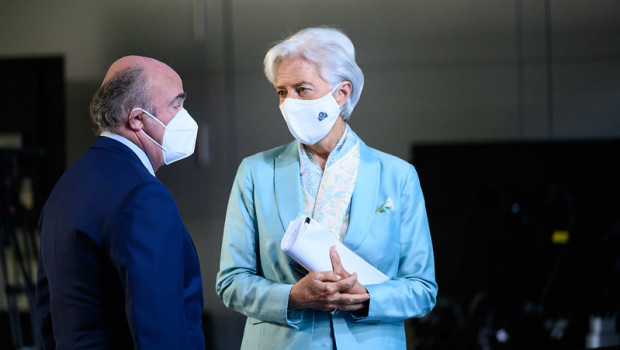 The European Central Bank's vice-president cautioned that inflation in the single currency block was expected to remain well above the monetary authority's inflation target over the course of the following year.
Speaking at an event hosted by Deloitte, Spanish daily ABC and Sociedad de Tasación, Luis de Guindos said that consumer prices were expected to run at between 6-7% over the course of 2023.
"We are facing a complex era, with less economic growth and the risk of a technical recession in Europe. Just six months ago, no international body or analyst was forecasting a recession in Europe. This is now combined with elevated inflation. And on its own this deceleration will not reduce inflation and bring it closer with the 2.0% target," he said.
De Guindos believed that the technical recession would encompass the last quarter of 2022 and the first three months of 2023, but added he had "no doubt" that his duty was to maintain price stability.
He also warned of the need to ensure that fiscal and monetary policies were not working at cross-purposes.
"We must avoid fiscal and monetary policy working at cross purposes. What has happened in the United Kingdom serves as a reminder of what can occur in other parts of the globe," he added.
On inflation, the central banker cautioned against underestimating its persistence, going on to say that it was important to focus on underlying pressures and second-round effects.
Fiscal policy should be centred on vulnerable people and sectors.
"When one looks at small and medium-sized enterprises, there has been an obvious deterioration in their profitability. Should their situation deterioration, that has implications for the financial sector," he explained.
Regarding the financial sector itself, De Guindos said that financial stability conditions in the euro area had worsened over recent months, but noted that lenders were in a much better position than was the case in 2008.