ECB likely to unleash QE on Thursday, cautions France's Hollande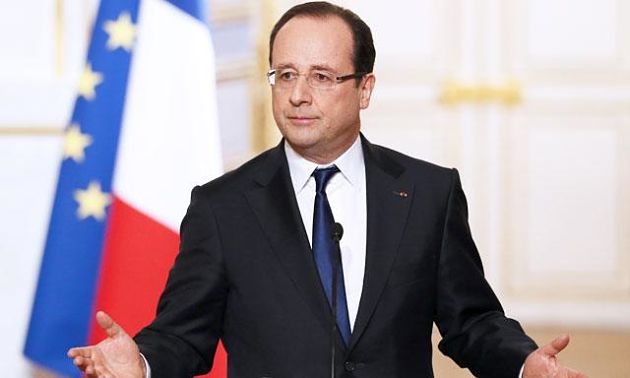 French president François Hollande has given the strongest possible hint that the European Central Bank (ECB) is likely to make the decision to implement full-blown quantitative easing (QE) at its meeting this week.
"On Thursday, the ECB will take the decision to buy sovereign debt, which will provide significant liquidity to the European economy and create a movement that is favourable to growth," Hollande said in a speech to business leaders at the Élysée Palace in Paris.
The French leader's opinion coincided with market expectations which widely expect the announcement of a new QE programme.
However, the Élysée Palace office quickly rowed back on his statement and declared Hollande was merely referring to the "hypothesis" of QE and not declaring that it was certain.
Furthermore, his office added that Hollande, whose approval rate has doubled in wake of the Charlie Hebdo terror attack, "respected the independence" of the ECB.
Earlier, influential German tabloid Bild ran headlines promoting the 'dangers' of any QE plan, while other German media reported the Bundesbank was desperately trying to limit the parameters of an ECB QE proposal.
German investment bank Berenberg said it saw a 60% chance that the ECB will announce "at least €700bn" in sovereign and corporate bonds over two years.
"If the ECB announces a significantly smaller programme, ECB Draghi President could still emphasise that the decision is not the final word and may be scaled up if inflation expectations do not recover," said senior economist Christian Schulz.
Schulz believes German public opinion is the key stumbling block.
"In order to obtain Berlin's support, ECB President Draghi reportedly informed the German government of his plans. To make it easier for the Bundesbank, the ECB may execute QE via the national central banks at their taxpayers' risk."
"German Governing Council members will likely oppose any sovereign bond purchases, while many others might oppose the end of risk-sharing. However, ECB President Draghi will probably get his way."
Another temporary stumbling block, the economist suggested, could be Greek elections, if current poll leaders Syriza win just days after the ECB meeting, which may trigger "serious political and market tensions".
"Some may argue it is better for the ECB to wait. However, a powerful QE announcement would in itself reduce the risk of contagion from Greece to the rest of the Eurozone."