ECB to phase out pandemic stimulus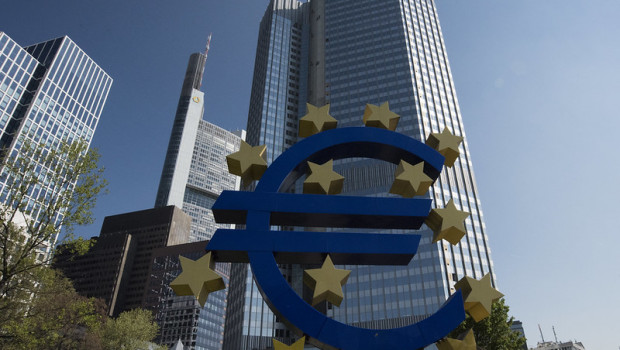 The European Central Bank left interest rates unchanged on Thursday as it said it would phase out its emergency bond-buying programme and increase other stimulus measures.
The ECB left is key refinancing and deposit rates at 0.00% and -0.50% respectively, in line with consensus expectations. In addition, the marginal lending facility rate was kept at 0.25%, also in line with consensus.
The Bank said that net asset purchases under its €1.85trn Pandemic Emergency Purchase Programme (PEPP) will be reduced in the first quarter of next year and end in March. However, it also committed to ramping up regular purchases under the Asset Purchase Programme (APP) to €40bn a month in the second quarter of next year.
The European Central Bank will taper monthly purchases to €30bn in the third quarter and €20bn from October and continue at that pace "for as long as necessary to reinforce the accommodative impact of its policy rates".
"The Governing Council judges that the progress on economic recovery and towards its medium-term inflation target permits a step-by-step reduction in the pace of its asset purchases over the coming quarters," it said.
ING economist Carsten Brzeski said: "With today's decision, the ECB has entered into a very cautious tapering process. This is less clear-cut than we had expected - the ECB chose to ensure the same level of PEPP flexibility in the asset purchases, including allowing it to purchase Greek bonds, and with a transition programme and not the reinvestment of PEPP purchases. Rate hikes are still far off.
"As long as the surge in inflation is mainly driven by one-off factors, often related to the pandemic, and as long as the ECB believes in this story, there is very little the ECB can do to immediately curb inflation
"No single ECB action would bring containers from Asia to Europe any faster, speed up the production of microchips, or lower energy prices. However, even if the ECB cannot directly stop inflation, it has definitely run out of arguments for continuing with all emergency measures and ultra-loose monetary policy as if nothing had happened. Today's cautious taper is only a logical consequence."
Earlier on Thursday, the Bank of England surprised markets by hiking interest rates 15 basis points from a historic low of 0.1% to 0.25%.
This marked the first time the Bank has raised interest rates since the start of the pandemic and came a day after figures from the Office for National Statistics showed that consumer price inflation surged to a 10-year high of 5.1% in November, coming in at more than double the Bank's 2% target.
The BoE voted unanimously to maintain the amount of quantitative easing at £895bn.