ECB raises rates by 50bp, flags March hike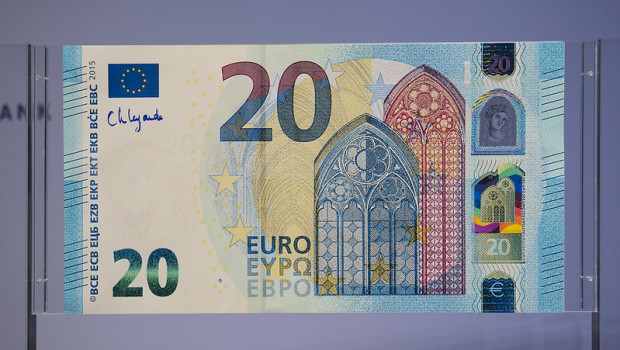 The European Central Bank went ahead and hiked interest rates by 50 basis points on Thursday as was widely expected.
It also all but pre-announced that it would do the same in March, as many economists had been anticipating.
Yet what caught financial markets' attention the most was the ECB saying that following the March meeting it would evaluate the subsequent path for monetary policy.
"The Governing Council will stay the course in raising interest rates significantly at a steady pace and in keeping them at levels that are sufficiently restrictive to ensure a timely return of inflation to its 2% medium-term target," the monetary authority said in a statement.
"In view of the underlying inflation pressures, the Governing Council intends to raise interest rates by another 50 basis points at its next monetary policy meeting in March and it will then evaluate the subsequent path of its monetary policy."
When asked by reports whether that meant that a pause might be on the cards after March, ECB president, Christine Lagarde, was emphatic that it did not.
However, some analysts at least were not in an indulgent mood.
Indeed, as of 1632 GMT the yield on the benchmark 10-year Bund was retreating by 22 basis points to 2.065%.
The single currency meanwhile had come down by 0.60% to 10924, having earlier appreciated to 1.1033.
Holger Schmieding at Berenberg was anticipating just one more "final" 25bp hike in the second quarter.
"So far, the doves on the ECB council have gone along with raising rates into restrictive territory, "Schmieding said in a research note sent to clients.
"But as inflation looks set to decline, we expect them to push back against further major rate hikes in Q2."
For her part, Melanie Debono at Pantheon Macroeconomics chipped in saying: "Markets have assumed that the Bank's assertion that it will reassess the path of monetary policy post March means it'll be at, or near, the terminal rate; the Bank's decision to drop its reference to inflation being "far too high" likely helped the dovish price action too. We doubt the Bank will be done in March."
Debono was anticipating two more 25bp moves over the second quarter.
In its statement, the ECB also emphasised that maintaining rates at "restrictive levels" would over time dampen economic activity and thus guard against the risk of inflation expectations shifting higher.
"In any event, the Governing Council's future policy rate decisions will continue to be data-dependent and follow a meeting-by-meeting approach," it added.
The ECB also reiterated that its portfolio of debt securities acquired under the Asset Purchase Programme would be reduced by €15bn per month, on average, between March and the end of June of 2023.
Thereafter, the pace of reduction would be decided "over time".
Partial reinvestments would continue "broadly in ine with current practice", with reinvestment amounts being allocated proportionately to the share of redemptions across each constituent programme of the APP.
Proportionality would also be applied to redemptions across jurisdictions under the Public Sector Purchase Programme.
"For the Eurosystem's corporate bond purchases, the remaining reinvestments will be tilted more strongly towards issuers with a better climate performance.
"Without prejudice to the ECB's price stability objective, this approach will support the gradual decarbonisation of the Eurosystem's corporate bond holdings, in line with the goals of the Paris Agreement."