ECB keeps policy steady, all eyes on Lagarde's presser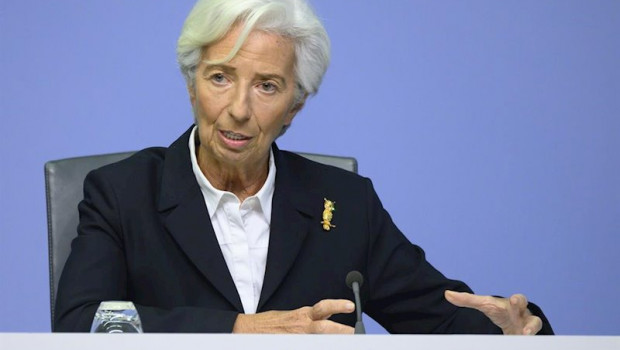 Rate-setters at the European Central Bank kept all their main policy settings unchanged.
Following its meeting on Thursday, the Governing Council announced that all its main interest rates and support programmes would be kept at their present settings.
"This continues to look as a very strong package, and it is enough to support for the economy and markets, at least for now," said Claus Vistesen at Pantheon Macroeconomics.
Nonetheless, while Vistesen expected ECB chief Christine Lagarde's follow-up presser at 1330 BST to be "a docile affair", he did expect that the ECB would increase its Pandemic Emergency Purchase Programme come September by €250-500bn.
He also saw scope for potentially market moving comments from Lagarde around the hurdle rates for any further increase in ECB stimulus.
At present, the envelope size for PEPP was at €1.35bn, together with a monthly pace of purchases under the APP programme of €20bn and liquidity support via the central bank's refinancing operations, such as TLTRO III.
The ECB's main refinancing rate meanwhile was kept at 0.0%, the marginal lending rate at 0.25% and that on its deposit facility at -0.5%.