ECB cuts deposit rate further and restarts QE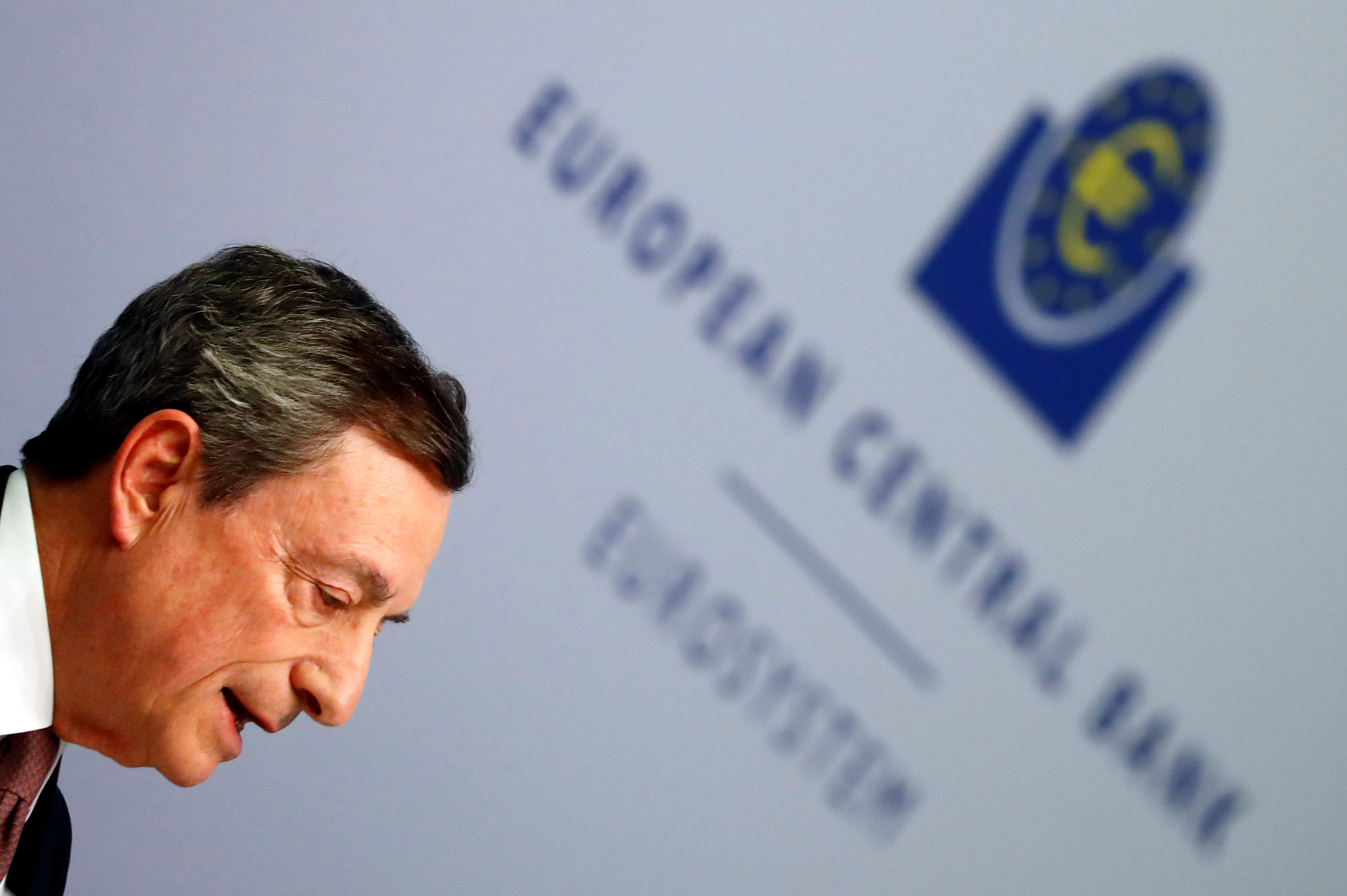 The European Central Bank unleashed a barrage of new stimulus measures, as had been widely anticipated, and opened the door to further easing if needed in order to bring inflation back to target.
In particular, during his post-meeting press conference, ECB chief, Mario Draghi, based Thursday's decision on the fact that inflation expectations had been falling towards between 0.0-0.15%, adding that the governing council was in agreement that it was "high time" that fiscal policy took over as the main policy tool.
The interest rate on lenders' deposits at the monetary authority was cut by 10 basis points to -0.50%, while that on the marginal lending facility was kept at 0.25% and the main refinancing rate at 0.0%.
However, in order to mitigate the impact on lenders' profitability, this time around the ECB introduced a so-called 'tiering' system, so that a portion of banks' holdings of excess liquidity would be exempt from the ECB's negative deposit rate.
Policymakers in Frankfurt also restarted their asset purchase programme, committing to buying bonds at a pace of €20.0bn per month starting from 1 November, and tweaked the terms of its upcoming third package of cheap financing for lenders known as TLTRO III.
Significantly, for banks whose lending exceeded a certain benchmark, the interest applied in TLTRO operations would be lower and the maturity of the TLTRO was extended from two years to three.
The APP was expected to run until shortly before it began to raise its main interest rates.
In response to the news, as of 1305 BST, euro/dollar was dipping 0.48% to 1.09572, alongside a seven basis point drop in the yield on the benchmark 10-year German bund to 0.65% and a 0.85% jump in the Stoxx 600 sector gauge for lenders' shares.
Commenting on the ECB's decision and Draghi's press conference, Claus Vistesen, chief economist at Pantheon Macroeconomics, said: "Mr. Draghi tied himself in knots on fiscal policy. Clearly, the governing council believes that it is being pushed to take increasingly extreme actions in an environment, where fiscal policymakers are sitting idle.
"That's fair enough, but the stronger the ECB pushes this story—effectively degenerating the validity of its own tool due to lack of fiscal stimulus—the more it runs the risk that markets will stop believing what the central bank is doing. The jury is still out on this; after all, today's package is punchy! That said, we think Mr. Draghi flirted with a dangerous line today."