DJ Khaled and 'Money' Mayweather fined for failure to disclose payments from ICO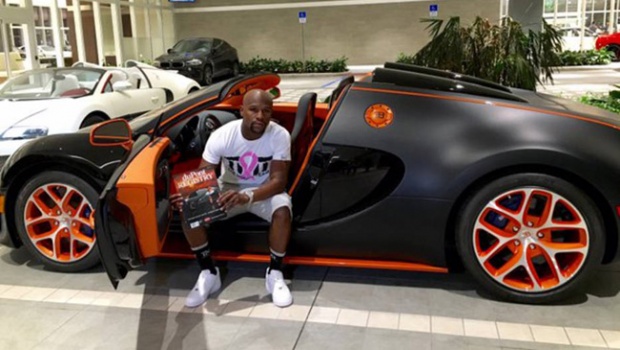 US boxer Floyd 'Money' Mayweather and media mogul DJ Khaled have been fined a total of $767,500 by the Securities and Exchange Commission for failing to disclose payments from three separate initial coin offerings.
The SEC said Mayweather received $100,000 and the Father of Asahd collected $50,000 in order to promote an ICO from cryptocurrency company Centra Tech.
Khaled referred to Centra as a "game changer" on social media while Mayweather's promotional team told his Twitter followers to get their coins "before they sell out".
"You can call me Floyd Crypto Mayweather from now on," said the 50-0 boxer.
However, the SEC found that Mayweather, who is estimated to be worth roughly $285m, had been just defensive on the books as he had been in the ring after he failed to disclose he was paid $200,000 to promote another two ICOs and has now agreed to pay $614,775 in order to settle the charges.
Khaled also agreed to pay a $150,275 penalty and both individuals agreed not to promote any kind securities, digital or otherwise, for a period of two-to-three years.
SEC enforcement division co-director Stephanie Avakian, said: "These cases highlight the importance of full disclosure to investors."
"With no disclosure about the payments, Mayweather and Khaled's ICO promotions may have appeared to be unbiased, rather than paid endorsements."
Steven Peikin, the division's other co-director, added: "Social media influencers are often paid promoters, not investment professionals, and the securities they're touting, regardless of whether they are issued using traditional certificates or on the blockchain, could be frauds."