Desperate Venezuelans resort to stealing crude oil amid shortages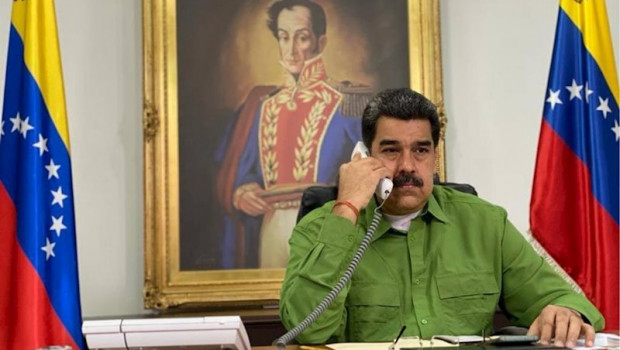 Venezuelans have begun stealing crude oil from idled fields owned by state oil company Petroleos de Venezuela after months of shortages.
In an act of desperation, Venezuelans have taken to theft in order to distill homemade gasoline, according to two Petroleos de Venezuela SA (PDVSA) workers and a half dozen people familiar with the practice, reported Reuters on Thursday.
PDVSA is going through a crisis and has said that it can no longer supply the country's fuel needs following the collapse of its refining network.
Its oil and refining installations have little security or maintenance and the firm is unable to retain qualified workers as salary values erode.
That comes on top of US sanctions in response to President Nicolas Maduro's refusal to hold free and fair elections.
Venezuela's crude output fell to just 397,000 bpd in September, down from 1.2m bpd before the sanctions were imposed in January 2019.
Maduro, who blames sanctions for the gasoline shortages, says Venezuela must boost fuel production.
The sanctions have targeted gasoline imports, forcing residents to wait in snaking lines outside gas stations.
The field from which Venezuelans have been stealing supplies has been idled for two years due to PDVSA's inability to maintain it.
A former company executive estimated that less than 1,000 barrels per day of crude, or less than 1% of total output, is being stolen, said Reuters.