Coronavirus downturn continues to ease across the eurozone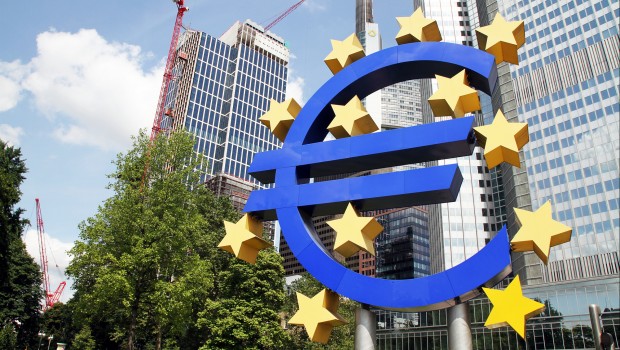 The eurozone downturn continued to slow in June as lockdown measures across the bloc were eased, a closely-watched survey showed on Tuesday.
The IHS Markit flash eurozone PMI composite output index for June was 47.5, a four-month high and a notable improvement on May's reading of 31.9. It also beat consensus expectations of 43.0.
Within that, the eurozone services PMI activity index rose from 30.5 in May to 47.3, while the manufacturing PMI was 46.9, compared to 39.4 a month previously.
Output fell in both manufacturing and services, which was linked to a fourth consecutive monthly deterioration of inflows of new business. But the rate of decline for both new orders and order book backlogs moderated considerably.
Eurozone PMIs collapsed to a record low of 13.6 in April after the Covid-19 pandemic and introduction of stringent stay-at-home measures caused the bloc's economy to grind to a halt. But with containment measures now easing, firms are starting to reopen and demand for goods and services is increasing.
Despite this, however, jobs were cut on balance for the fourth successive month, with firms pointing to below normal levels of demand.
IHS Markit noted: "While rates of job losses moderated in both sectors for a second month in a row, taking the rate of job shedding to its lowest in the current sequence, factory headcounts continued to be reduced at an especially marked rate as producers scaled back operating capacity."
Chris Williamson, chief business economist at IHS Markit, said: "The flash eurozone PMI indicated another substantial easing of the region's downturn in June.
"France has staged a tentative return to growth, albeit having suffered a steeper decline at the height of the Covid-19 pandemic than Germany. Germany and the rest of the Euro area, meanwhile, saw welcome moderations in rates of decline."
European markets welcomed the survey and by 1030 BST France's benchmark CAC 40 was ahead 1% at 5,014 and Germany's Dax was 2% higher at 12,506.
Williamson sounded a note of caution, however. "With the timing of a return to normal still something that can only be speculated upon, and virus-related restrictions likely to continue to hit many businesses for the rest of the year, we remain very cautious of the strength and sustainability of any economic rebound.
"The job market remains a particular area of concern, particularly if demand falls to pick up sharply in the coming months."
IHS Markit is predicting GDP to fall by 8% over the entire year and Williamson warned: "While the recovery may start in the third quarter, momentum could soon fade, meaning it will likely take up to three years before the eurozone regains its pre-pandemic level of GDP."
Claus Vistesen, chief eurozone economist at Pantheon Macroeconomics, said: "The eurozone economy is slowly healing from the initial Covid-19 shocks."
But he said the jobs data suggested ""many industrial firms are not planning, or hoping, to return to pre-virus levels of capacity anytime soon. On the plus side, the balance between optimism and pessimism for the next 12 months shifted in favour of the former, for the first time in four months".
Pantheon Macroeconomics is forecasting a 13% slide quarter-on-quarter in GDP in the second quarter, and a fall of more than 15% for the first half.