COP25 climate summit: UN chief says we are at 'point of no return'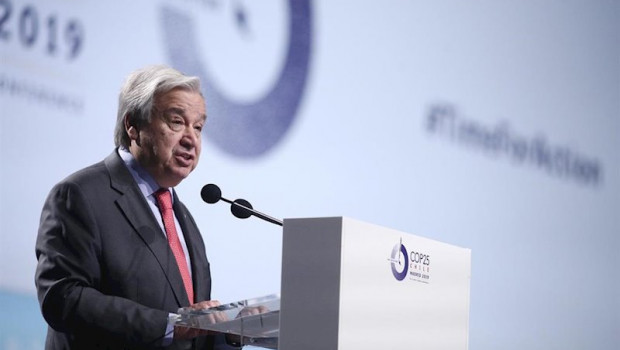 At the start of the COP25 climate summit in Madrid on Monday, UN secretary general Antonio Guterres said the planet was at a point of no return and that "we simply have to stop digging and drilling."
The summit, which was set to run from 2 December to 13 December, was originally due to be held in Santiago, Chile, but was later moved to Europe as a result of the civil unrest in Santiago.
Guterres emphasized that his message was "one of hope, not of despair" even as he highlighted the urgency of the problems that the world was facing and the need to combat climate change and pollution while we could.
"We simply have to stop digging and drilling and take advantage of the vast possibilities offered by renewable energy and nature-based solutions," he said.
"In the crucial 12 months ahead, it is essential that we secure more ambitious national commitments — particularly from the main emitters — to immediately start reducing greenhouse gas emissions at a pace consistent to reaching carbon neutrality by 2050," he added.
The prior summit in Paris in 2015 would be an important reference point even though some of its targets had not been met and the US decision to withdraw following President Trump's election victory.
In the background, the effects of climate change were becoming increasingly visible, including rising temperatures and wildfires raging from the Arctic and the Amazon to Australia, alongside devastating hurricanes in tropical regions.
Guterres said: "Do we really want to be remembered as the generation that buried its head in the sand, that fiddled while the planet burned?"