Chinese retail sales, factory output miss forecasts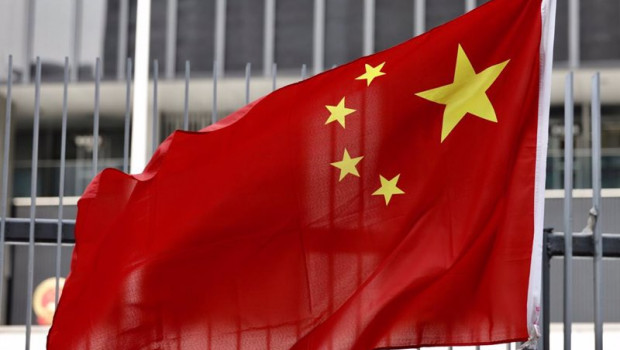 China's ongoing economic recovery appeared to have stumbled on Wednesday, after official data came in below expectations.
According to the country's National Bureau of Statistics, growth in factory output slowed for the third consecutive month in May, to 8.8% compared to 9.8% in April. The consensus had been for growth of 9.2%.
Retail sales were also below consensus. Analysts were looking for 14.0% growth but sales slowed instead to 12.4% year-on-year compared to 17.7% in April, primarily due to weaker annual growth in car sales, at 6.3%.
Growth in fixed asset investment, excluding rural, was 15.4% in the year-to date in May. Consensus had been 19.5% following March's 21.6% rise.
China's economy has performed well in recent months as it shakes off the impact of the pandemic. However, risks still remain, including fresh Covid-19 cases and local lockdowns - such recent ones in Guangdong, a key electronic manufacturing region - and weaker consumer demand.
Globally, China is facing rising raw material prices and ongoing supply chain disruption. A shortage of chips has also hit manufacturers around the world, especially car companies.
Iris Pang, chief economist for Greater China at ING, said: "The combined hit from Covid, chip shortages and weak auto sales hit investment, production and retail sales in May. This will continue into June.
"Chip shortages are now an obvious problem for the automobile industry. We will closely monitor the impact of this on other industries, such as…smartphones and other consumer devices, because sales of these items would pick up as the US and Europe starts to recover from Covid and the summer shopping spree is on the way."
ING maintained its forecast for China 2021 GDP at 8.7%.
Freya Beamish, chief Asia economist at Pantheon Macroeconomics, said: "Our stumble was in underestimating the lag between the revival in local government debt issuance and infrastructure-related production. In the event, production of all the main construction items available at this stage fell month-on-month. The problems with parts supply also seems to be constraint, with production of motor vehicles falling sharply for a second-straight month.
"In short, production is facing strong headwinds at the moment, but infrastructure demand should soon recover and the supply constraints should gradually ease."
Turning to retail sales, she added: "We had expected a month-on-month rebound, but instead the value of sales fell 1.0% in May, after the 4.5% drop in April.
"The details suggest that work-from-home demand is finally coming off the boil, presumably due to saturation, while high street shopping is not yet ready to pick up speed. The Delta variant is a serious threat, but China's vaccination drive is progressing rapidly, so we still hold out hope for a revival of spending in the second half."