Chinese loan growth beats forecasts in January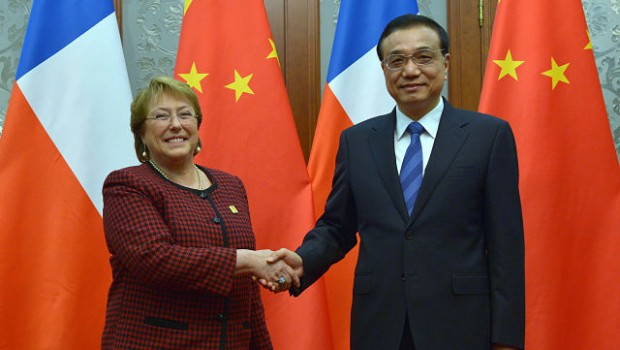 Chinese bank lending picked up sharply at the start of the year, but some economists cautioned about reading too much into the data due to distortions from seasonal effects, pointing out signs of a slowdown evident in broader measures of credit growth.
According to the People's Bank of China, new yuan loans shot higher from just 584bn yuan in December to hit 2.9trn yuan in January, racing past the 2.05trn yuan which economists had penciled-in and the previous record mark of 2.51trn hit in January 2016.
However, Julian Evans-Pritchard at Capital Economics was quick to point out that lending always picked up at the start of the year, as banks were assigned their new quotas for lending.
Indeed, the bigger story behind Monday's data was that credit growth had plumbed a fresh multi-year low, he said, with the rate of growth in its measure of so-called Total Social Financing retreating from a 13.6% pace year-on-year to 12.9% - a 31-month low.
The PBoC's TSF measure, which includes public listings, bonds sales and loans from trusts, increased 1.14trn yuan in the month before to 3.06trn yuan (consensus: 3.15trn).
On the upside, Evans Pritchard explained, there were signs in the PBOC's data that corporate bond issuance might be bottoming out, but that drag had been replaced by a slowdown in shadow credit on the back of regulatory tightening.
Linked to the above, Evans-Pritchard mentioned that the research shop's own China Activity Proxy suggested growth had already begun to suffer as a result of diminished policy support from Beijing, with additional weakness in coming quarters expected to lead the PBoC to ease its monetary stance.
Separately, the PBoC reported that the rate of growth in the country's money supply (M2) picked-up from the 8.2% on the year rise in December to 8.6% in January (consensus: 8.2%).
In 2016, new yuan loans jumped 7% to 13.53trn yuan.
For her part, Freya Beamish at Pantheon Macroeconomics pointed out that the quarterly pace of increase in M1 money supply over the three months to January, at 12.8% (December: 12.2%), had been stable for roughly six months now, meaning nominal GDP growth should level off at around the middle of 2018 after slowing in 2017.
"Note, at this stage, that the profile of nominal GDP growth last year remains highly uncertain as we think the authorities are in the early stages of revisions."