Chinese exports beat expectations as markets reopen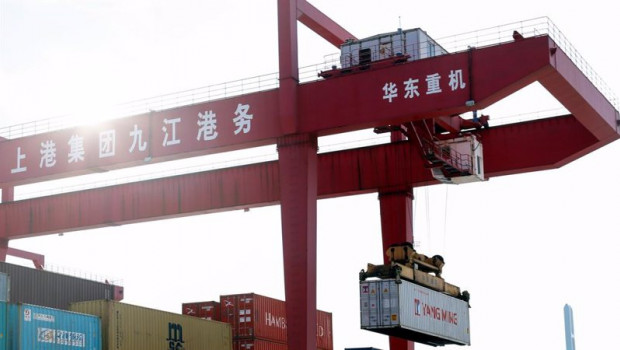 China's exports rose faster than expected in June as lockdown easing and vaccinations in overseas markets more than offset in-country port delays and virus outbreaks.
Export growth picked up to 32.2% year on year from 27.9% in May and was well ahead of analysts' consensus estimate of 23%. Imports also beat expectations but slowed to 36.7% from 51.1% in May.
China's trade surplus rose to $51.5bn from $45.4bn a month earlier and beat expectations for a $44.8bn surplus.
Two of China's biggest ports were severely disrupted in June as lockdown measures were imposed to contain outbreaks of Covid-19. The closures had depressed economists' expectations for export growth in the world's second-biggest economy and manufacturing workshop.
Frey Beamish, chief Asia economist at Pantheon Macroeconomics, said: "The strength of exports was unexpected. We had thought that exports would remain constrained by Covid restrictions, which were loosened only toward the end of the month.
"Europe was the notable point of strength, while exports to the U.S. remained weak. From the available breakdowns, it looks as though Zoom-boom products remained strong."
Li Kuiwen, China's customs administration spokesperson, said trade growth may slow in the second half of 2021, mainly reflecting the statistical impact of the high growth rate, Reuters reported.
"Overall we think China's foreign trade in the second half still has hopes of achieving relatively fast growth," he said.