Chinese economy grows 6.0% in Q3, slowest pace since early 1990s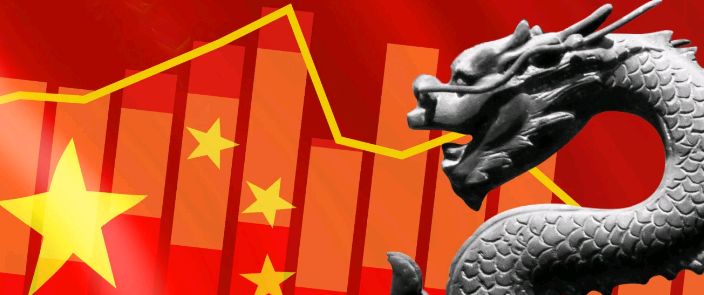 China released third-quarter GDP figures on Friday showing the economy grew at its slowest pace since the early 1990s as the trade war with the US took its toll.
According to the National Bureau of Statistics, the year-on-year rate of growth in the Asian giant's economy slowed to 6.0%.
That fell short of analysts' median estimate in a Reuters survey for growth of 6.1% and was slower than the 6.2% pace seen over the second quarter.
China's economy had been steadily slowing since the first quarter of 2018, when it expanded by 6.8%, due also in part to tighter credit conditions.
Nevertheless, Stephen Innes, analyst at Axitrader, said that although the latest Chinese GDP figures might drag on investor sentiment slightly, it "won't necessarily dampen local investors sentiment from a psychological perspective that a move into the 5 % level could have resulted in."
On a more positive note, separate data which were also published at the end of the week, showed retail sales in September up by 7.8% from a year ago (consensus: 7.8%) and industrial output rising 5.8% (consensus: 4.9%).
Fixed asset investment on the other hand was reported to be only 5.4% year-to-date (consensus: 5.5%).
On the back of the latest GDP readings, the CSI 300 index of Shanghai and Shenzhen stocks ended the session down by 1.42%. The renminbi was initially not particularly affected but by 1139 BST the US dollar was up by 0.13% to 7.0868 against the Chinese currency.
According to experts at UniCredit, "Beijing is likely to resort to both the credit and fiscal levers to stimulate growth in the coming months, mindful of not creating financial instabilities.
Confirmation of a weaker pace of growth will raise concerns well beyond China's borders, follow a warning from the International Monetary Fund earlier in the week that the pace of the global expansion was set to fall to its slowest pace since the so-called Great Financial Crisis, with the global economy is set to grow by 3% in 2019.
Investors in UK mining shares however were seemingly unfazed by the GDP data.
Before the start of trading in London, AJ Bell analyst Russ Mould said that "interestingly the mining sector didn't respond in its usual fashion to weak Chinese data.
"Normally such a result would drag down shares in the sector as investors fear it represents a potential reduction in demand for commodities by the Asian superpower.
"This time round, commodities trader Glencore and miner Rio Tinto both slipped less than 1%, perhaps indicating that investors have some confidence in the Chinese government rolling out more stimulus measures to boost the economy such as increased spending on infrastructure", he concluded.