Chinese credit growth slowest since 2005 in February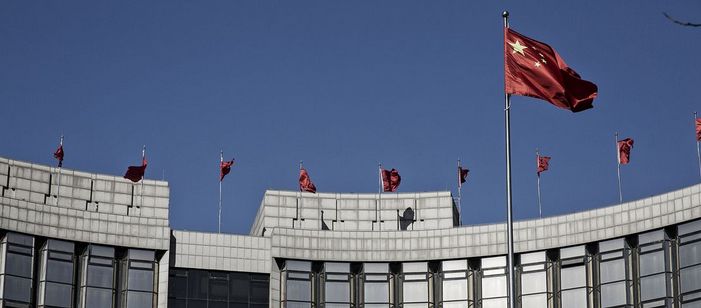 The pace of credit growth in China slipped to its slowest rate since 2005, prompting some economists to forecast that Beijing would opt for a looser policy stance later in the year.
New loans issuance in Asia's largest economy ran at 839bn yuan in February, according to data from the People's Bank of China, down from a 2.9bn yuan pace in January.
That was roughly in-line with the median 900bn yuan projection from analysts canvassed by Bloomberg and in keeping with the typical seasonal pattern, whereby loans surge at the start of each year as lenders are assigned new quotas but then fall back in the following month.
However, although corporate bond and equity issuance acted as a partial offset, the rate of growth in the PBoC's broadest measure of credit growth, known as 'total social financing', slipped from 11.3% to 11.2% - its slowest since 2005.
"Policymakers seem confident that the economy should hold up well over the coming months despite slower credit creation. But our China Activity Proxy suggests that growth has already started to suffer due to reduced policy support. We think further economic weakness this year will eventually trigger monetary easing by the People's Bank," said Julian Evans-Pritchard at Capital Economics.