Chinese CPI steady in June, factory gate prices ease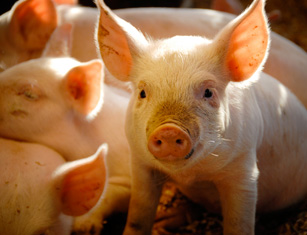 Consumer price inflation in the people's Republic of China was steady in June, despite a sharp rise in pork prices in the wake of the wave of Africa swine fever.
According to the National Bureau of Statistics, the year-on-year rate of increase in Chinese consumer prices was unchanged versus the prior month at 2.7%, as expected.
But as the rise in pork prices - a Chinese staple - accelerated from 18.2% in May to 21.1% for June, so too food price inflation picked up from 7.7% to 8.3%.
Energy costs however acted as a partial offset, helping to slow non-food inflation from a 1.6% pace to 1.4%.
Factory gate inflation on the other hand slipped from the 0.6% year-on-year clip observed in May to 0.0%.
Prices also fell in month-on-month terms, by 0.3% after a 0.2% increase in May, on the back of a decline in oil prices.
Commenting on Wednesday's figures, Julian Evans-Pritchard at Capital Economics said the stabilisation in consumer prices was likely to prove short-lived as the oil price drop eased and on the back of the recent "collapse" in pork supply.
Nevertheless, he did not expect that to prove an impediment to easier policy from the country's central bank.