China's producer prices plunge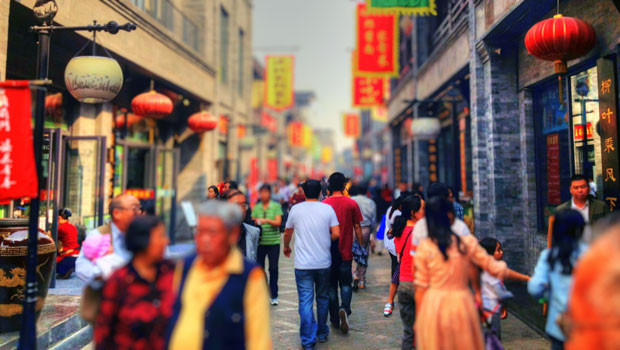 Inflation in China remained at low levels in May, official data showed on Friday, as the country's economy continued to struggle post-pandemic.
According to China's National Bureau of Statistics, the producer price index tumbled 4.6% last month, the steepest year-on-year drop since February 2016 and larger than April's 3.6% fall.
The decline was also narrowly worse than expected, with most analysts forecasting a fall of around 4.3%.
Duncan Wrigley, chief China+ economist at Pantheon Macroeconomics, said: "Upstream sectors suffered the biggest price drops. The mining price index plunged 11.5% year-on-year, raw materials dived 7.7%, producer goods dropped 5.9% and manufactured goods glided down 4.6%.
"Falling international commodity and energy prices, and domestic excess production capacity, are to blame.
"We think producer prices will continue to drop this year, as China is unlikely to carry out a big stimulus."
The consumer price index, meanwhile, rose 0.2% in May, up from April's 0.1% rise but below forecasts for a 0.3% increase, as consumer spending remained sluggish. Month-on-month, prices fell 0.2%. Analysts had forecast a 0.1% decline.
Food price inflation - a key component of CPI - slowed to 1% from 2.4% in April. Month-on-month food prices eased 0.7%.
Said Wrigley: "Consumer inflation is likely to remain weak this year, given that consumption is constrained by worries over the economic outlook and a slack labour market."
Michael Hewson, chief market analyst at CMC Markets, said: "The slowdown in the Chinese economy slowed little signs of coming to an end, raising the prospect that this period of low and negative prices could act as a broader headwind or leading indicator for the global economy.
"It also raises the prospect of further easing from the Chinese central bank, although how that helps the wider economy is open to question given the reluctance of Chinese consumers to spend after three years of restrictions, which were only recently eased."