China's economy rebounds as pandemic restrictions ease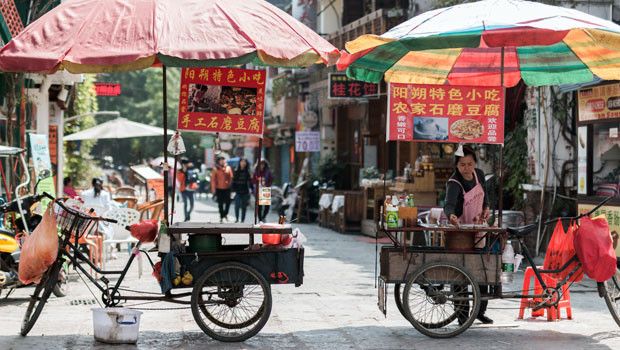 The services sector rebounded strongly in China last month, data published on Tuesday showed, as strict Covid-19 restrictions were eased.
The Caixin China General Services PMI Business Activity Index was 54.5 in June, up sharply on May's reading of 41.4 and well above expectations for around 47.3. A reading below 50.0 indicates contraction, while a reading above it suggests growth.
Survey respondents "frequently mentioned" that the improved domestic Covid-19 situation, including the easing of restrictions, had supported the recovery.
The Composite Output Index, a weighted average of the manufacturing output index and services business activity index, also rose sharply, from 42.2 to 55.3. The manufacturing output index, published last week, rose to 56.4 from 48.1 in May.
Wang Zhe, senior economist at Caixin Insight Group, said: "Supply, demand and exports improved in lockstep, with supply recovering at a higher speed.
"Overall, regional Covid outbreaks were put under control and restrictions were loosened in June, facilitating a gradual recovery in business operations.
"Restoration in the post-pandemic era remained the focus of the current economy, yet its foundation still had some weakness. Deteriorating household incomes and expectations cause by a weak labour market dampened the demand recovery."
Craig Botham, chief China+ economist at Pantheon Macroeconomics, said: "China's economy is undergoing a re-opening rebound, if the PMIs are any guide. But domestic demand is still muted, which stimulus chiefly focused on supply-side measures. Boosting employment remains a key challenge for policymakers, and will weigh on household demand until it is addressed.
"An increase in output is not the same as an increase in demand. Once the re-opening glow has faded, which should not take long, it will become apparent how fragile the Chinese growth story remains."
In a note, Rabobank said: "With new reports of flare-ups of Covid-19 in the eastern province of Anhui, as well as the broader Yangtze Delta region, which is a key economic hub, the pick-up in activity may well prove to be short-lived."