China's economy bounces back from pandemic in Q1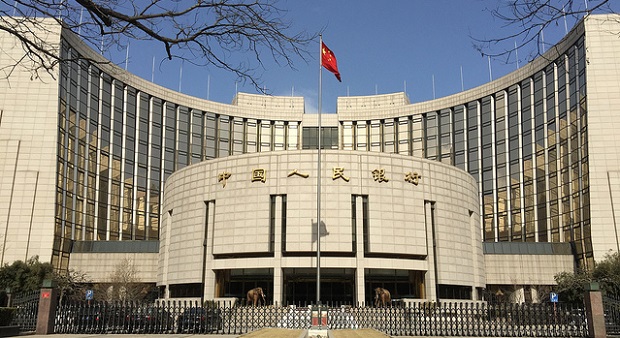 China's economy bounced back from the pandemic in the first quarter, according to figures released on Friday by the National Bureau of Statistics.
GDP growth jumped to a record 18.3% in the first quarter from 6.5% in the final quarter of last year. The figures came in below expectations for 18.5% growth but marked the best year-on-year growth since records began in 1992.
On a quarter-on-quarter basis, growth was 0.6% in the first quarter, down from an upwardly revised 3.2% in the fourth quarter of 2020 and below consensus expectations of 1.4% growth.
"The national economy made a good start," the NBS said. However, it cautioned: "We must be aware that the Covid-19 epidemic is still spreading globally and the international landscape is complicated with high uncertainties and instabilities."
Capital Economics said flattering base effects were masking a sharp slowdown.
"China's GDP growth jumped to a record high in y/y terms last quarter. But this was entirely due to a weaker base for comparison from last year's historic downturn. In q/q terms, growth dropped back sharply and, with the exception of Q1 last year, was slower than at any other time during the past decade."
Other figures from the NBS showed that retail spending rose 34.2% in March, up from 33.8% in February and above consensus expectations of a 28% increase.
Industrial production growth slowed to 14.1% in March from 35.1% in February, coming in below expectations of 18.0%. Meanwhile, fixed asset investment growth slowed to 25.6% from 35% the month before and versus consensus of 26% growth.
Rabobank said it reckons the recovery will lose steam as the initial pent-up demand dies out and because policy support is being scaled back
"Moreover, trade will not help economic growth as much as it did in the past few months as China's trading partners are slowing coming out of the pandemic and are requiring less working-from-home and other coronavirus-related exports from China," it said. "That is why we stick to our GDP forecast of 7.7% this year."
Rabobank said that despite the relative positive short-term outlook, it remains gloomier for the long term as China's ageing population, high debt load, weakening productivity growth and increasing international tensions will keep growth below the levels of the past 15 years.