China urges US to scrap blacklist ahead of trade talks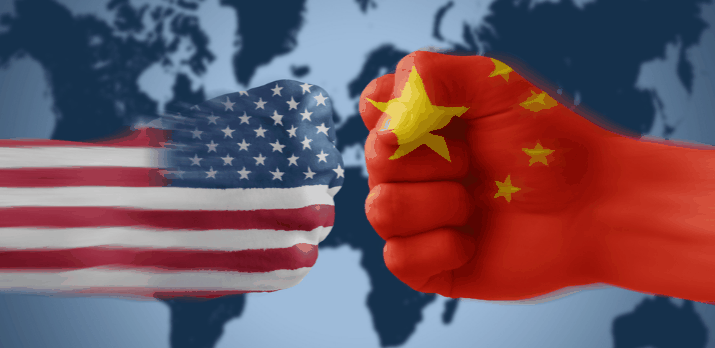 China has "strongly urged" the US government to remove Chinese firms from its blacklist and to stop accusing them of breaching human rights laws ahead of trade negotiations scheduled for over the coming week.
"We strongly urge the U.S. to immediately stop making irresponsible remarks on the issue of Xinjiang" and to "stop interfering" in "China's internal affairs, and remove relevant Chinese entities from the list of entities as soon as possible," a spokesperson from the Ministry of Commerce said, according to CNBC.
"China will also take all necessary measures to resolutely safeguard China's own interests," the spokesperson said.
The remarks come after the US blacklisted a set of 28 Chinese firms on Monday over alleged human rights violations against Muslim minorities in China's far-western region of Xinjiang.
Xinjiang made headlines recently for its detention and "re-education" camps that hold an estimated 1.5m Muslims, many of them for violating what Amnesty International describes as a "highly restrictive and discriminatory" law.
"The United States calls on the People's Republic of China to immediately end its campaign of repression in Xinjiang, release all those arbitrarily detained, and cease efforts to coerce members of Chinese Muslim minority groups residing abroad to return to China to face an uncertain fate," Secretary of State Mike Pompeo said Tuesday in a statement.
US and China officials were set to meet for fresh trade negotiations on Thursday but with tensions on the rise a big breakthrough was not expected, although analysts did still see some scope for a limited agreement.
Reports from China also said the Chinese delegation may cut short its planned stay in Washington and depart on Friday.
A former US ambassador to China, Max Baucus, told CNBC that "you don't do these things prior to negotiations. It does not set a good tone, that's tactically. Strategically, all these actions — I think — are causing the Chinese to wonder: 'What is the US' real motive here?'"