China still open to partial trade deal with US - Bloomberg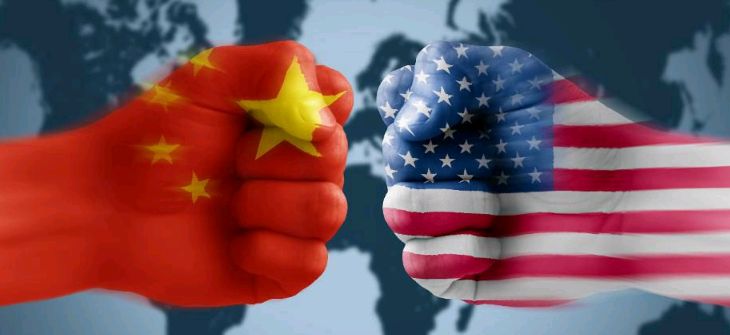 China is reportedly still open to agreeing a partial trade deal with the US.
Bloomberg cited an official with direct knowledge of the talks as saying that Beijing is focused on limiting the damage to the world's second-largest economy.
The official told Bloomberg that negotiators heading to Washington for trade talks are not optimistic about securing a broad agreement that would end the trade spat for good. However, China would accept a limited deal as long as no more tariffs are imposed by US President Donald Trump, including two rounds of higher duties due to take effect this month and in December.
In return, Beijing would offer non-core concessions such as purchases of agricultural products without giving in on major sticking points, the official said.
Earlier this week, the Trump administration announced it was blacklisting 28 Chinese governmental and commercial organisations over their alleged role in facilitating human rights abuses in the Xinjiang region. Washington also announced visa restrictions on Chinese officials over the country's treatment of Muslim minorities in Xinjiang.
Also on Wednesday, the Financial Times cited people briefed on the negotiations as saying that Chinese officials are offering to increase annual purchases of US agricultural products by $10bn a year.
"Liu He is coming with real offers, it's not an empty visit," one of the people briefed on the talks told the FT. "The Chinese are ready to de-escalate."
Chinese Premier Liu He, US Trade Representative Robert Lighthizer and Treasury Secretary Steven Mnuchin are set to discuss trade in Washington on Thursday.