China PMIs mixed amid supply bottlenecks, point to slower activity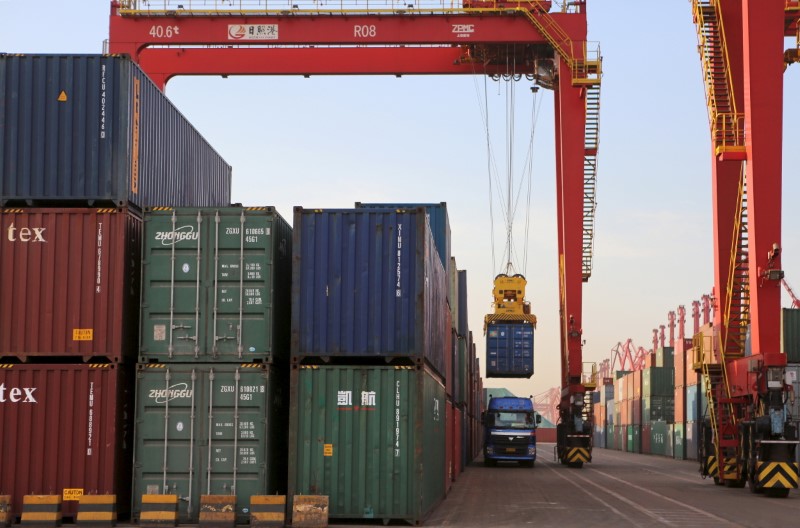 Readings for the two key Chinese manufacturing sector surveys were mixed in April, but all in all economists said the results chimed with expectations that activity would cool down as global consumption patterns returned to something nearer to normal.
The 'official' factory Purchasing Managers Index fell from a reading of 51.9 for March to 51.1 in April (consensus: 51.8).
However, the private sector-compiled Caixin PMI improved from 50.6 to 51.9 (consensus: 50.9).
"Respondents to both surveys reported shortages in input materials and logistical delays," Julian Evans-Pritchard, senior China economist at Capital Economics said.
"Delivery times lengthened, inventories fell and the component measuring backlogs of work increased. These supply-side disruptions are stoking price pressures."
To take note of, the sample firms in the Caixin PMI was weighted more towards SMEs and centred more on China's eastern seaboard which are therefore also more export-oriented - and hence more likely to benefit from US stimulus.
Furthermore, as Freya Beamish pointed out, the Caixin measure wasn't affected by seasonality issues during the two months in question.
In any case, Beamish said the details of the official PMI appeared to show that Chinese manufacturers met US demand by drawing down inventories.
Also on the back of Friday's PMIs, Beamish pushed back her forecast for the peak in factory gate prices in China "by a few months".
She now projected that if remained strong then the year-on-year rate of producer price increases would breach 9.0% in the next couple of months and that it was running at 7.0% in April, versus a reading of 4.4% for March.
For his part, Evans-Pritchard chipped in saying: "The latest survey data is consistent with our view that, with the economy already above its pre-virus trend and the policy stance less supportive, growth momentum will wane this year.
"The key remaining prop is the export sector but demand for Chinese consumer goods is likely to fall back over the coming quarters as vaccine rollouts allow global consumption patterns to return closer to normal."