China asks US to correct 'wrong actions' or trade talks won't continue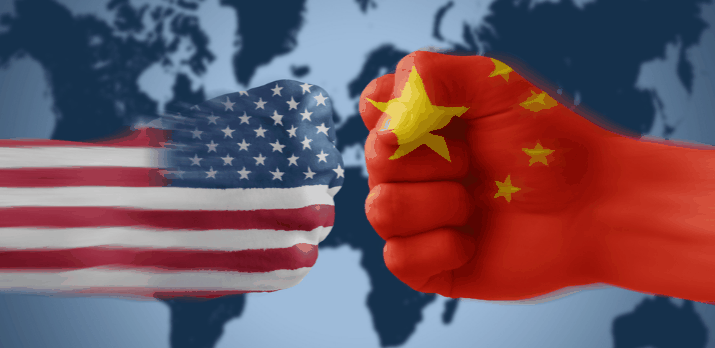 The Chinese Commerce Ministry said on Thursday that the US needs to correct its "wrong actions" if it wants trade talks to continue and put an end to the tensions.
The US has escalated trade frictions greatly in just the last month by raising tariffs on $200bn-worth of Chinese goods to 25% up from 10% and by threatening a similar levy on another $300bn-worth of exports, if the White House moves forward on the latter then nearly all of the Asian giant's overseas shipments would in effect be covered by American tariffs.
Washington had also placed Chinese tech giant Huawei on a blacklist that bans American companies from doing business with it unless they first obtain government permission.
As a result, many foreign companies have also shunned Huawei even as they prepare for the imminent roll-out of their new 5G networks which in some cases include significant amounts of equipment from the Chinese manufacturer.
Gao Feng, a spokesman for the Chinese Commerce Ministry, said on Thursday that it was the US administration that had wrecked the trade talks.
"China's stance on the talks has been clear - if the U.S. wants to resume talks, they should show sincerity and correct their wrong practices Only on a basis of equality and mutual respect can the talks continue," the spokesman said.
Gao reportedly declined to respond when queried whether the two sides were still in contact or if there were plans for an American delegation to travel to Beijing.
Neither did he specify what exactly Beijing would consider to be a show of sincerity.
The day before, China's top diplomat, Wang Yi, reportedly told an audience in Bishkek, Kyrgyzstan, that China's door was open if the US wanted to negotiate on an equal footing but that it would fight if Washington opted for "extreme pressure".
Wang went on to label the White House's decisions around Huawei as "typical behaviour of economic hegemony".
In a research note sent to clients on 17 May, analysts at Barclays Research pointed out to clients the recent sharper rhetoric from Chinese state-owned media, which they interpreted as a signal that Beijing "may not make further concessions unless the US offers compromises in return."
"Viewing the ongoing developments as mere tactical posturing in an ongoing negotiation process seems overly sanguine," they said.
If the US extended its tariffs to cover all Chinese exports, over the medium-term it would subtract between two and three tenths of a percentage point from the annual rate of growth of US GDP, but the effect on Chinese growth would be four to five times greater, they said.
And "most economies" in the rest of the world, especially those dependant on trade such as Europe and emerging markets, "would be affected more than the US", they said.
Furthermore, the "indirect effects" through sentiment and financial markets - which were harder to estimate - might be "significantly" higher than the first-order effects predicted by trade models "but also could change the distribution of losses".