China and the US agree to phase out tariffs as part of phase one deal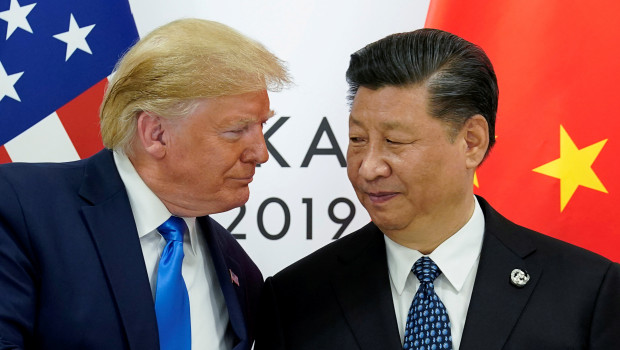 Chinese and US officials agreed to phase out the tariffs previously imposed on each other's goods, a Chinese Ministry of Commerce spokesman said.
"In the past two weeks, top negotiators had serious, constructive discussions and agreed to remove the additional tariffs in phases as progress is made on the agreement," spokesman Gao Feng said Thursday.
"If China, U.S. reach a phase-one deal, both sides should roll back existing additional tariffs in the same proportion simultaneously based on the content of the agreement, which is an important condition for reaching the agreement," Gao said.
If confirmed by the US, the new understanding could prove a major watershed moment in the trade negotiations.
The same Chinese official said that a simultaneous and proportional reduction in tariffs by both sides was an important condition for any phase-one deal to be reached, although the number of tariffs that needed to be cut could be reduced.
On the back of the news, stocks rallied on Thursday morning, with Hong Kong's Hang Seng Index climbing 0.7% and futures on the S&P 500 adding 0.5%. The yuan also continued to strengthen, with the US dollar depreciating by 0.32% to 6.9754 yuan.
It remained undecided which venue would be chosen for the signing of the "Phase One" deal. US locations for a Trump-Xi meeting proposed by the White House, including Iowa and Alaska, had been ruled out, according to Bloomberg.
Various locations in Asia and Europe - including London - on the other hand were still under active consideration.
The first trade tariffs dated back to the start of 2018 and had seriously hampered the global economy since, battering financial markets and harming business and consumer sentiment.
Hence, a positive end to the negotiations could lead to a significant improvement in the outlook for the global economy.