Brent futures hit two-year high ahead of OPEC+ meeting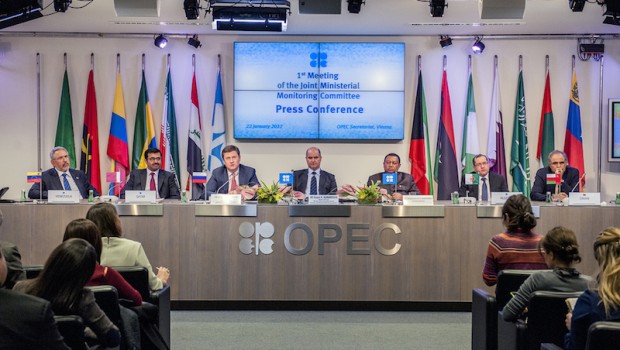 Oil prices hit a roughly two-year high on expectations that the reopening of advanced economies would run down the inventories that had piled up during the pandemic.
The Organisation of Petroleum Exporting Countries had said as much the day before.
Ahead of the cartel's ministerial meeting on Tuesday, the day before OPEC's Joint Technical Committee projected that oil inventories in the developed world would fall below their 2015-19 average by the end of July.
Hence, the cartel and its allies, which together were known as OPEC+, were expected to press ahead with the return of 2.0m barrels a day of idled capacity by July.
It was also anticipated that inventories would shrink at least at that same clip between September and December of the current year.
OPEC+ had already committed to afterwards keep its combined output steady until early 2022.
Nonetheless, that commitment from OPEC+ could possibly be tested by Iran's desire to resume full production at its allotted quota if world powers agreed to lift their sanctions on Tehran as some expected.
OPEC's Secretary-General, Mohammad Barkindo, had said that Iran's return "will occur in an orderly and transparent fashion".
But his Iranian counterpart had signalled that Iranian production might return quickly.
As of 1045 BST, front month Brent crude oil futures were rising 2.01% to $70.76 a barrel on the ICE, having earlier hit an intra-day high of $71.0.