Brent futures drop on report Saudi output may be fully restored in weeks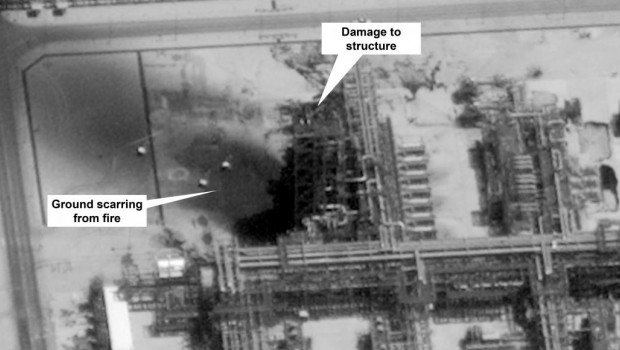 Saudi's lost crude oil production following the cruise missile attacks at the weekend may be fully restored over the next two to three weeks, Reuters reported citing two sources briefed on developments.
One of the sources, a top Saudi official briefed on progress, also said that the kingdom was already close to restoring 70.0% of the 5.7m barrels a day of lost output.
The day before, two sources briefed on Saudi Aramco's operations had said a resumption of normal output volumes could take "many months".
An update from Saudi Aramco was expected at 1800 BST.
"Oil is experiencing heightened levels of volatility and we don't expect this to ends soon," said Fiona Cincotta, senior market analyst at CityIndex.
"Traders will remain fixated on recovery time for the production facility, but also on what Trump will do next. Any indication that Trump could retaliate against Iran could send oil prices higher once again."
In an immediate reaction, front month Brent crude oil futures on the ICE were falling 5.81% to $65.23 a barrel.