BoJ's Kuroda signals increasing concern over coronavirus impact on region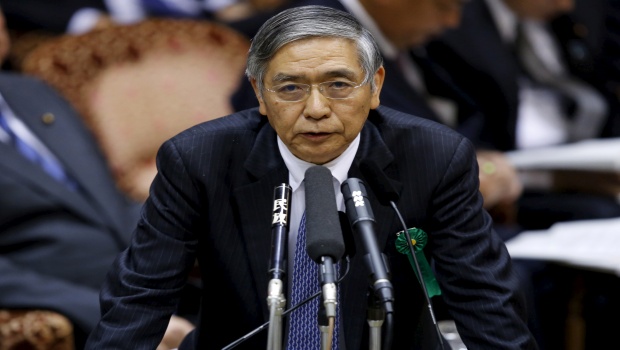 Japanese authorities are growing increasingly worried about the potential impact that the new Chinese coronavirus might have on the archipelago's economy.
Speaking in Parliament, Bank of Japan Governor, Haruhiko Kuroda, changed his message, saying that the monetary authority would not hesitate to act if needed to stem the impact of the virus.
Kuroda said the size of China's economy meant that the outbreak posed multiple risks for Japan as well as for other countries in the region.
Echoing Kuroda's view, analysts at Rabobank called attention to South Korean manufacturer Hyundai's announcement that it was ceasing some production in its home market as a result of supply chain disruptions with China.
"Given China's far larger importance in regional and global supply chains than was the case in 2003, this anecdotal evidence acts as a reminder of how misplaced comparisons are between the current viral episode and that of SARS some 17 years ago," the Dutch broker's analysts said.
And economists had been busy paring their forecasts for Chinese economic growth in 2020 to about 5.5% on average from around 5.9%.
Goldman Sachs did so just the night before, telling clients they expected the virus to take 6.4 percentage points off the quarterly annualised rate of Chinese GDP growth in the first quarter and one full point off world GDP.
However, the lost growth would be recouped over the following two quarters.
Furthermore, the number of reported cases had continued to climb, reaching 20,600 on Tuesday versus approximately 17,000 just the day before, with 425 deaths having been recorded in China thus far.
On the flip-side, in its latest economic update published overnight, the World Health Organisation said that no new countries had reported 2019-nCoV cases over the past 24 hours.