BoJ says risks to prices 'generally balanced' but stays put on policy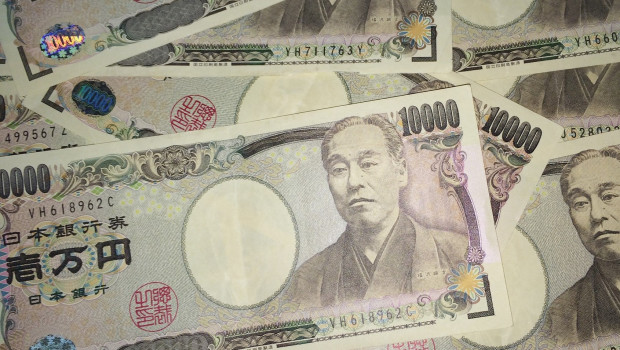 The Bank of Japan anticipated that the country's economy "was likely to recover" as the impact of Covid-19 on services and its related supply-side constraints waned, policy makers said following their latest policy meeting.
Similarly, the monetary authority revised up its inflation projections.
However, consumer prices excluding fresh food were still seen remaining below its 2.0% target, prompting the BoJ to stand pat on policy.
BoJ Governor, Haruhiko Kuroda, said as much at his post-meeting briefing, telling journalists that "raising rates is unthinkable".
"We're expecting long- and short-term policy rates to remain at the current low levels, or fall even lower," Kuroda added.
According to the Bank of Japan's Outlook for Economic Activity and Prices, which was released alongside the policy statement, consumer price inflation was now seen rising and remaining near 1.0% towards the end of the BoJ's forecast horizon.
That was expected to occur because of the narrowing in the so-called output gap and higher medium-to-longer term inflation expectations.
However, economic growth over the fiscal year starting in March 2021 was now seen coming in lower than previously anticipated, because of supply-side issues, but that for fiscal 2022 was projected to be stronger thanks to government measures and a recovery in production.
The potential impact should new variants of Covid-19 appear warranted attention, the BoJ added, as did the "high uncertainties" around foreign economies and commodity prices.
On the whole, the balance of risks to the economy was skewed to the downside "for the time being", mainly on account of the possible impact of Covid-19, "but generally balanced thereafter".
Risks to prices meanwhile were described as "generally balanced".
At its 17 December policy meeting, the BoJ said that the economy had "picked up" but remained in a "severe situation due to
the impact of COVID-19 at home and abroad" while in its October 2021 Outlook it said that the risks to prices were "skewed to the downside".
On Tuesday, the BoJ's top policy makers voted 8-1 to maintain its short-term policy interest rate, or deposit rate, at -0.1%, and to continue buying longer-term government debt with the aim of keeping the yield on 10-year JGBs near 0.0%.
Guidelines for asset purchases and for the BoJ's Quantitative and Qualitative Monetary Easing were also kept in place with the aim of reaching the central bank's 2.0% target for CPI ex-fresh food.
In parallel, it still aimed for growth in the monetary base such that CPI ex-fresh food exceeded and stayed above its target "in a stable manner".
All the policy settings were unchanged from the last time around.
As of 1033 GMT, dollar/yen was little changed, trading up 0.02% to 114.61, having earlier hit a session high of 115.06.