BoJ leaves monetary policy unchanged, downgrades GDP forecast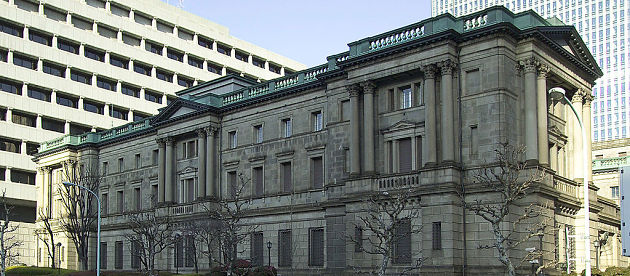 The Bank of Japan left monetary policy unchanged on Friday but downgraded its 2021 growth forecast.
The BoJ left its policy balance rate and 10-year yield target unchanged at -0.1% and 0.0% respectively, in line with consensus expectations.
It also downgraded its real GDP forecast for this year to 3.8% growth from a forecast of 4% growth in April. However, the growth forecast for the year to March 2023 was revised up to 2.7% from 2.4%.
The Bank lifted its inflation forecast for this year to 0.6% from 0.1% in March, citing higher energy prices.
Freya Beamish, chief Asia economist at Pantheon Macroeconomics, said: "The downgrade to GDP growth is understandable, amid the variants scare, but we still think the Bank is underestimating the potential for a consumer-led recovery, if and when the vaccines win out.
"It's difficult for the Bank to include such a rebound in their forecasts, however, as the outlook is so uncertain, and the last thing they want is to have to continually push back such a boost, running the risk of raising pressure to ease more. The CPI inflation upgrade also is justified, taking it closer to our forecasts."
The Bank of Japan also announced that it would provide green loans at a rate of 0%, with the scheme lasting until the end of March 2031.
Beamish said: "The press conference largely centred around the new green fund-provisioning scheme. Mr. Kuroda made every effort to manage expectations, but we think this could become a major plank of policy, given the tiredness of the current regime, and the potential for demand for loans under the new scheme, especially once regulations shift in favour of green finance.
"Despite the attempt to keep it low key, we saw a few hints of how the programme could expand. Mr. Kuroda conceded that mandates could shift in future, though he made clear that it wasn't changing at this point in time. He also said that the category of the funds could change, meaning that the Bank could in future offer a positive interest rate. He acknowledged that smaller banks- those most in need of support - are currently less involved in green financing, but that he hopes that will change."