Better-than-expected GDP headlines tsunami of China data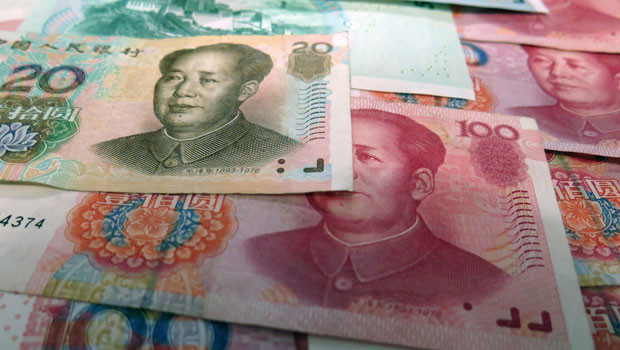 Better-than-expected economic growth was the headline of a large data dump out of China on Monday, after a series of economic releases were delayed until after Beijing's National Congress.
According to the data, gross domestic product (GDP) in the People's Republic expanded 3.9% year-on-year in the third quarter.
That was better than the 3.3% rise pencilled in by economists, and was well ahead of the 0.4% print in the second quarter.
"The prospects of an immediate change in economic policy following the just-finished 20th Party Congress are slim," said Duncan Wrigley at Pantheon Macroeconomics.
"President Xi Jinping's work report evinced satisfaction with the results of zero-Covid policy in protecting human lives.
"The Shanghai Party Secretary Li Qiang was promoted to Politburo Standing Committee and is likely to be the next premier, despite the economic impact of the second quarter lockdown."
Wrigley said policy support would continue to be focussed through infrastructure investment and manufacturing investment, especially by the state sector.
"The political transition continues until the National People's Congress in March 2023, when government and state positions are announced.
"After the transition, officials will be in place for the next five years and more focussed on policy implementation rather than promotion prospects.
"This should mean better policy implementation, though the drags from zero-Covid policy and the property sector will continue as headwinds in the first half of 2023."
On the industrial front, production expanded by 6.4% in September - well ahead of the 4.8% anticipated by markets, and hastening from August's 4.2%.
Fixed asset investment, meanwhile, was up 5.9% in September, up from 5.8% in August by less than the 6% that had been expected.
"Manufacturing and mining performed well in September, as they continued to benefit from the reopening and unblocking of supply chains," Duncan Wrigley explained.
"The improvement in September from August is also owing to the power shortages in August."
Elsewhere, retail sales growth slowed to 2.5% for September, from August's 5.4%, and failed to reach the 3% figure that had been widely expected.
New home prices fell, however, by 0.28% month-on-month, having slipped 0.29% in August.
"We expect retail sales to come under pressure - the impact of subsidies is temporary: it brings forward purchases rather than boosting underlying demand," Wrigley said.
"Therefore we expect to see a slowdown in car sales and consumer electronics by year-end at the latest."
More broadly, Duncan Wrigley said consumer confidence was weak due to an uncertain economic outlook, falling property prices and the impact of the country's zero-Covid policy.
"Any shift in the zero-Covid policy will be mid-2023 at the earliest.
"We do not expect any fundamental policy shift towards consumption, beyond the targeted subsidies, at least until the December Central Economic Work Conference."
Looking at trade, the country's trade balance increased to $84.7bn for September, from $79.4bn in August and ahead of consensus expectations for $80.3bn.
Exports rose 5.7%, slowing from 7.1% in August but ahead of the 4% expected, while imports rose an unchanged 0.3%, above expectations for a flat reading.
"We expect exports to continue to slow on the back of poorer growth in the global economy, and despite the boost to price competitiveness from renminbi depreciation," Wrigley said.
"Import growth is also expected to remain slow, in the absence of a broader stimulus policy to boost consumption demand."
Reporting by Josh White at Sharecast.com.