Apple Daily vows to keep protesting despite owner's arrest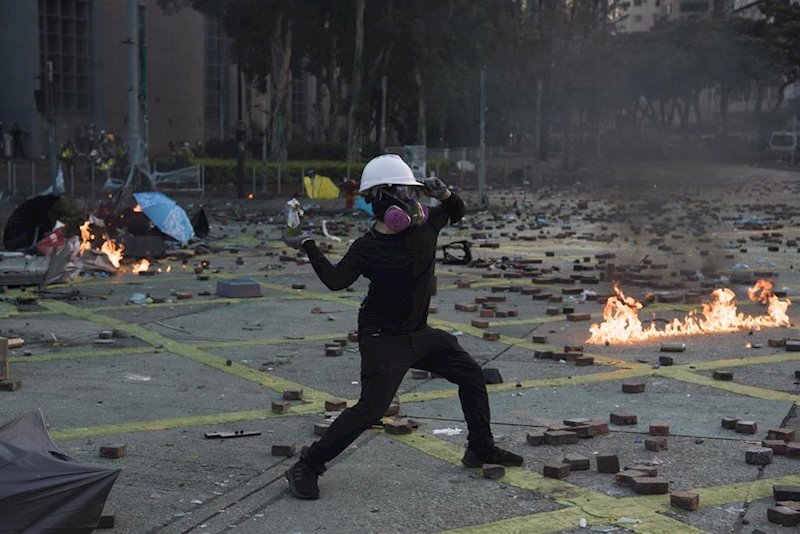 Hong Kong's newspaper Apple Daily said it would continue to defy the city's authorities on Tuesday as a response to the arrest of owner Jimmy Lai under the new national security law.
The pro-democracy tabloid said on its front page on Tuesday: "Apple Daily must fight on".
"The prayers and encouragement of many readers and writers make us believe that as long as there are readers, there will be writers, and that Apple Daily shall certainly fight on."
The arrest of Lai is part of the latest crackdown against democracy in the region from the Chinese government. The latest national security law has drawn intense international criticism to the point where it has become another problem in the tumultuous relationship between the US and China.
The new law imposed on 30 June punishes activists for any action that could be considered secession, subversion, terrorism or collusion with foreign forces.
Police detained Lai earlier this month for suspected collusion with foreign forces and ordered 200 officers to search the tabloid's offices, collecting 25 boxes of evidence. Another 10 workers of the newspaper were arrested alongside Lai.