Americans sour on government's economic policies, University of Michigan says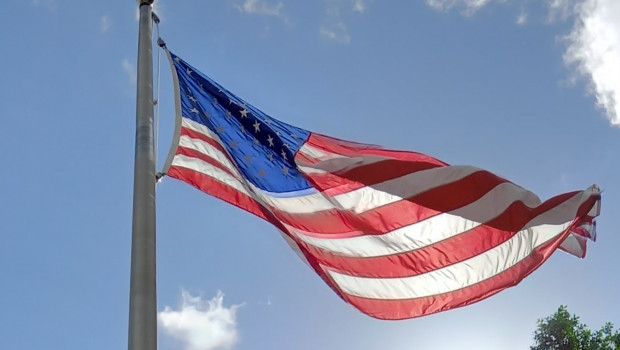 Americans´ confidence in the economy and the political landscape remained near its post-pandemic lows, in part due to downbeat assessments of government economic policies, the results of a closely-followed survey showed.
Delta, supply chain disruptions and reduced labour force participation all weighed on consumer sentiment, according to University of Michigan survey director Richard Curtin.
The headline index dipped from 72.8 at the end of September to 71.4 in early October, missing forecasts for a slight uptick.
Readings on sentiment around current economic conditions and for expectations both drifted a tad lower.
Confidence in government policies was another, even if 'less tangible', drag on consumer optimism, Curtin said.
The DC logjam was "ignored" by most consumers but confidence in government's economic policies had declined "significantly" over the preceding six months.
"Consumers presumably thought that these policies were important, but they largely ignored the dire partisan claims of an ensuing calamity. Consumers have much more basic concerns over policy," said Curtin.
"The adage "never let a crisis go to waste" mirrors the range and scale of Biden's progressive proposals, but consumers see it as too risky a strategy."
Declines in economic confidence were seen across all age, income and education subgroups, as well as among Democrats, Independents and Republicans.
Commenting on the decline in confidence, Pantheon Macroeconomics chief economist, Ian Shepherdson, said: "We're assuming that the positive impact of the drop in Covid cases has been offset by surging energy prices, but we hope the opposite story will play out in November, assuming Covid cases continue to fall rapidly.
"Inflation expectations rose two tenths to a new cycle high of 4.8% on a one-year horizon, but the 5-to-10-year expectation dipped by two tenths, to 2.8%.
"The latter first reached its current level back in March, so the charitable interpretation of the data is that people don't like the current inflation spike, but they expect much of it to fade."