Americans look past impeachment row on Capitol Hill, University of Michigan says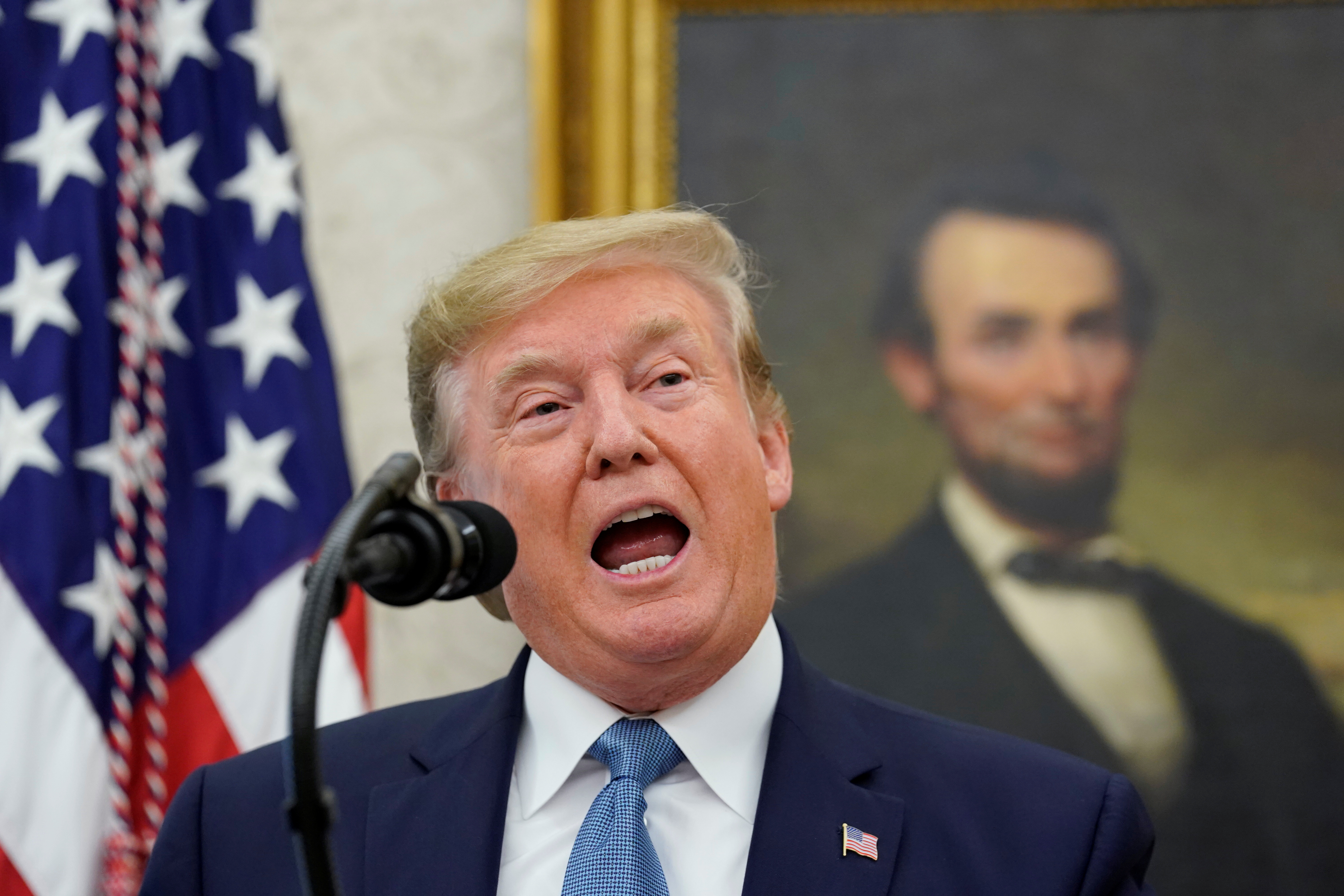 US consumer sentiment jumped past forecasts in early October as Americans anticipated income growth and lower inflation over the year ahead, the results of a closely-followed survey revealed.
Trade war related angst also registered a slight decline and the impeachment inquiry had not had a significant impact on the perceived economic prospects.
Half as many survey respondents mentioned the impeachment row on Capitol Hill negatively as did the GM strike, 3.0% versus 5.0%, said Richard Curtin, the survey's chief economist.
Curtin also said that while a slower pace of economic growth was expected, growth in consumption spending would suffice to offset weak business investment and allow the economy to expand into 2020.
Preliminary data for October revealed a rise in the University of Michigan's consumer confidence index end-September level of 93.2 to 96.0 (consensus: 92.0).
Improved sentiment around the current economic situation accounted for the bulk of gains, with the corresponding sub-index rising from 108.5 to 113.4.
Another sub-index linked to Americans' expectations also registered an improvement, but less so, increasing from 83.4 to 84.8.
"Nonetheless, there are significant global and domestic uncertainties that will keep consumers cautious spenders, although the income gains among lower and middle income households will translate into higher spending among these households," Curtin said.
"The multiple sources of uncertainty will keep consumers focused on potential threats to their prevailing optimism about inflation, unemployment, incomes, and interest rates as well as foster continued vigilance on the level of their indebtedness."
Inflation expectations on the other hand fell back, both on one and five-year time horizons, from 2.8% and 2.4% for September to 2.5% and 2.2% in October.
The latter plumbed its lowest reading for at least 10 years.
Commenting on the survey readings, Paul Ashworth at Capital Economics said: "The fundamental drivers of consumer confidence remain strong – gasoline prices have been falling in recent months, jobless claims have remained unusually low and equity prices are still within reach of record highs.
"But part of that improvement in real income prospects was tied to a further decline in households' inflation expectations [...]
"We don't expect the Fed to cut interest rates this month, particularly not if there is a temporary trade deal, but these declines support our view that the Fed will still cut rates in December."