Airlines could lose $157bn in 2020-21 - IATA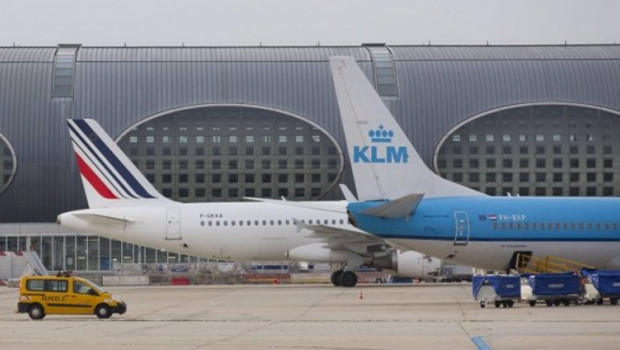 Airlines could lose a total $157bn this year and next, the International Air Transport Association warned on Tuesday.
This means a further downgrade in industry outlook in response to a second wave of coronavirus infections and their respective lockdowns.
IATA in June forecast $100bn in losses for the two-year period. Now it has corrected its estimates and projects a $118.5bn deficit this year alone, and a further $38.7bnfor 2021.
Despite the positive news of the development of different Covid-19 vaccines that will likely be ready for use in 2021, there are still challenges that the sector must face.
"This crisis is devastating and unrelenting. Airlines have cut costs by 45.8%, but revenues are down 60.9%. The result is that airlines will lose $66 for every passenger carried this year for a total net loss of $118.5 billion. This loss will be reduced sharply by $80 billion in 2021. But the prospect of losing $38.7 billion next year is nothing to celebrate. We need to get borders safely re-opened without quarantine so that people will fly again. And with airlines expected to bleed cash at least until the fourth quarter of 2021 there is no time to lose," said Alexandre de Juniac, IATA's Director General and CEO.
"The positive impact it [vaccines] will have on the economy and air traffic will not happen massively before mid-2021," he added.
Passenger numbers are expected to drop to 1.8bn this year from 4.5bn in 2019, IATA estimates, and will recover only partially to 2.8bn next year. Passenger revenue for 2020 is expected to have plunged 69% to $191bn.
The latest report said that despite the fact that airlines have been cutting costs substantially, cash burn is forecast to continue until the fourth quarter of next year
IATA reiterated its call for governments to replace travel-stifling quarantine regimes with widespread testing programmes.
"The history books will record 2020 as the industry's worst financial year, bar none. Airlines cut expenses by an average of a billion dollars a day over 2020 and will still rack-up unprecedented losses. Were it not for the $173 billion in financial support by governments we would have seen bankruptcies on a massive scale," said de Juniac.
Air cargo which is still active despite lockdowns all over the world will likely see global revenue rise 15% to $117.7bn this year despite an 11.6% decline in volume to 54.2m tonnes, IATA said.
Air cargo has supported global supply chains and should recover 2019 levels next year, but air travel will take several years.
"Cargo is performing better than the passenger business. It could not, however, make up for the fall in passenger revenue. But it has become a significantly larger part of airline revenues and cargo revenues are making it possible for airlines to sustain their skeleton international networks."