Wells Fargo beats on both top and bottom lines in Q3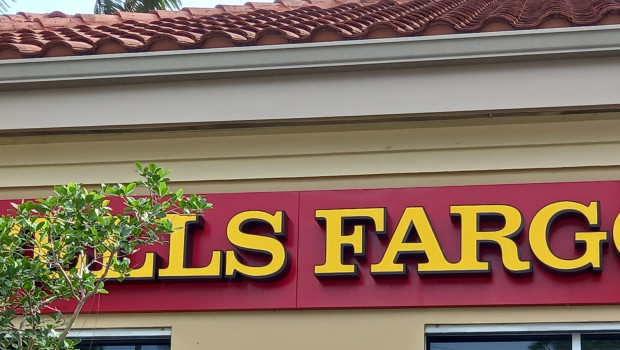 Wells Fargo posted better-than-expected income and profits for its recently ended quarter thanks to sharp declines in costs and provisions.
For the three months ending on 30 September, the lender reported a 2.5% increase in total revenues to reach $18.83bn.
In parallel, net income shot higher by 59.2% to $5.12bn, for earnings per share of $1.17 against the $0.70 recorded during the comparable year earlier period.
Chief executive officer, Charlie Scharf, said: "The actions we're taking to improve operating effectiveness and financial returns are coming through in our results, in addition to the benefits we're experiencing from the economic recovery."
Boosting the lender's bottom line, noninterest expenses dropped by 12.6% to reach $13.03bn, while its provisions for potential credit losses flipped from $769m one year earlier to roughly -$1.40bn now.
On a pre-tax basis, the allowance for credit losses declined by $1.7bn, adding 30 cents to Wells Fargo's EPS.
Its average loans meanwhile declined by 8.3% to $854m, although average deposits rose by 3.7% to $1.45bn.
Period end loans on the other hand grew for the first time since the first quarter of 2020, Scharf pointed out.
All told, Wells Fargo's return on equity jumped from 7.2% one year before to 11.1%.
As of 1316 BST, shares of Wells Fargo were adding 1,15% to $46.58.