Walmart sees sales surge as Covid-19 outbreak fuels demand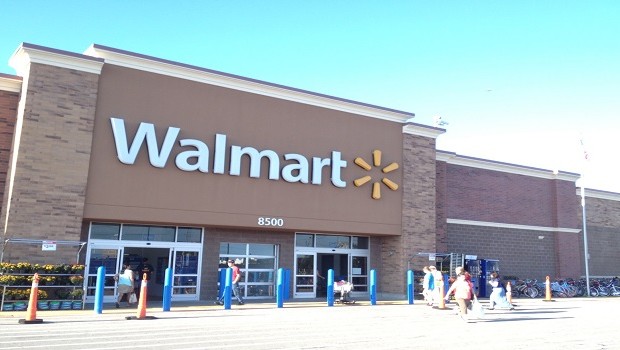 Asda-owner Walmart reported a surge in first-quarter sales on Tuesday, after the Covid-19 pandemic bolstered demand.
The US retail giant said revenues for the three months to 30 April jumped 8.6% to $134.6bn, or 9.7% on a constant currency basis to $135.9bn. Operating income rose 5.6% to $5.2bn.
Underlying sales, which strip out the impact of new openings, rose 10%, driven by strong demand in food, consumables, and health and wellness.
US e-commerce sales, meanwhile, were ahead 74%, with strong results for click and collect and delivery services.
Its international arm, which includes the UK's third-largest supermarket chain Asda, saw net sales rise 3.4% to $29.8bn, or 7.8% on a constant currency basis to $31bn. Operating income jumped 9.2% to $0.8bn.
However, despite the strong performance, Walmart withdrew its guidance for the full-year.
Brett Biggs, chief financial officer, said the decision reflected "significant uncertainty around several key external variables and their potential impact on our business and the global economy".
He added: "Our business fundamentals are strong, and our financial position is excellent. While the short-term environment will be challenging, we're positioned for long-term success in an increasingly omni world."
Doug McMillon, Walmart president and chief executive, said: "Our omnichannel strategy, enabling customers to shop in seamless, flexible ways, is built for serving the needs of customers during this crisis and in the future."
Shares in Walmart were 3% higher in pre-market trading.
David Madden, market analyst at CMC Markets, said: "The impact from the Covid-19 crisis hasn't all been positive for the group, as costs associated with the pandemic were in the region of $900m. Higher wages, sanitation and safety expenses are examples of extra costs, because of the health emergency.
"Walmart proved that it was able to thrive in difficult conditions, and so confidence in the firm is likely to remain high.
"Walmart's share price hit a record high last month, and even though it has cooled a little, the bullish trend is still in place."