Volkswagen executives charged over emissions scandal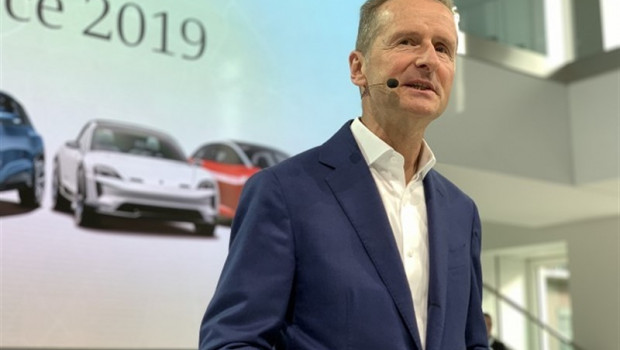 Criminal charges have been brought against three current and former executives of Volkswagen over the emissions scandal.
According to multiple reports, prosecutors in the city of Braunschweig in Lower Saxony - where Volkswagen is based - have charged chief executive Herbert Diess, chairman Hans Dieter Poetsch and former chief executive Martin Winterkorn with stock market manipulation, claiming they intentionally delayed telling investors about how much the scandal would cost the company.
It first emerged in 2015 that Volkswagen had been deliberately cheating European Union emissions tests. The scandal has wiped billions off the German company's market value, with the stock tumbling 40% in the immediate aftermath, and so far has cost it more than $30bn in fines, provisions and vehicle recalls.
According to Reuters, lawyers for all three men said they would contest the charges, while Volkswagen said its supervisory board would meet to discuss the indictments.
Shares in Volkswagen were down nearly 3% by 1430 BST.